From "We Make Money Not Art" and "La Biennale":
I came upon the exhibition, "The afterlife of buildings" that presents six major architectural projects designed in Poland in recent years by renowned architects. The exhibition engages with the theme of this year's Biennale "Out there - architecture beyond buildings" in a literal way.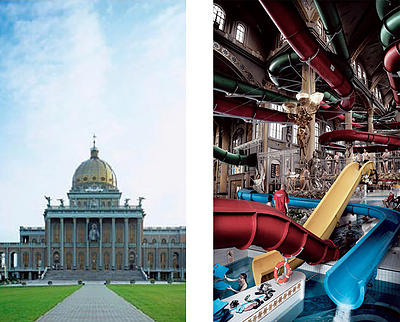 Before and After
Looking beyond the form given to buildings by architects, the curators of the pavilion question the durability of edifices. Their project tries and forecasts how the passage of time, the changes in social or environmental conditions will affect and slowly modify buildings.
Images hung side by side present prestigious edifices as they are now and as they might be after a major transformation. The 'before' photographs were made by Nicolas Grospierre. The 'after' are collages by Kobas Laksa that imagine a possible future for these buildings.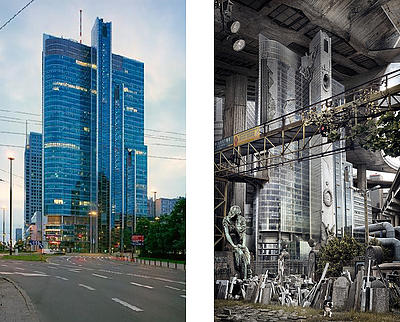 Before and After
For more information, press the links below:
La Biennale
We Make Money Not Art