Experience Matters
If you've shopped for a new ride recently, chances are the dealership where you went to test drive and purchase the car looked very much the same as it did 50 years ago. Rows of parked cars, pushy salesmen, and a showroom with the same K-Cup coffee machine as your dentist's office, all, most likely, in an inconvenient location.
Needless to say, automotive retail is ripe for disruption. The future? Dealerships are embracing technology and sustainable practices for community-building in experiential showrooms that remain relevant in an online-first marketplace.
Expect to see more centrally-located branded concept stores and social clubs that fuse retail, hospitality and sustainability while showcasing unique VR experiences, inviting lifestyle lounge areas and curated special events.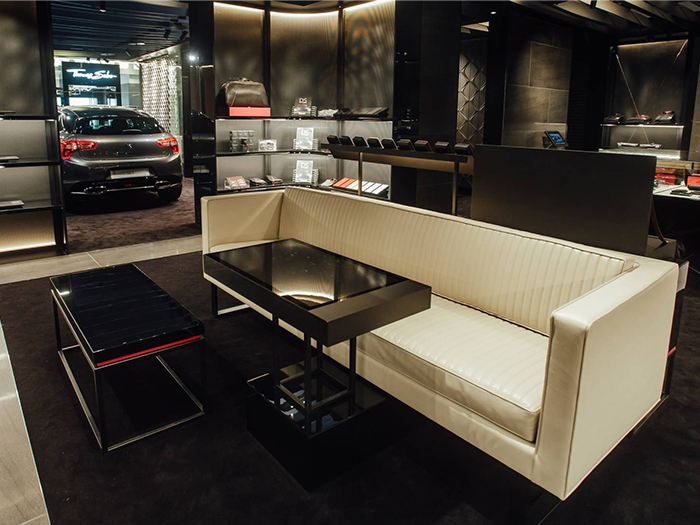 Customer expectations have evolved
As the world has become more digital, not surprisingly most car purchase journeys now begin online. But the desire for the tactile experience of sitting in a car and going on a test drive is unlikely to ever disappear. 
Zoning rules that kept the noise and pollution of gasoline-burning engines out of central business districts often don't apply to sellers of electric-only vehicles, and consumer demands for corporate sustainability are driving the design of low-energy dealership structures that set a high bar for efficiency
A 2020 McKinsey & Company survey revealed that 70% of car buyers consider the dealership a major touchpoint to physically experiencing a car, and they make two to three dealership visits prior to making a purchase. And yet only 1% of the survey respondents said they were fully satisfied with the overall car buying experience. 
McKinsey's conclusion: the role and business model of car dealerships needs to change because so many of the interactions in it are already replaced or influenced by the internet.
The future of automotive retail is experiential 
The good news is that the change has already begun, and the most compelling options create a unique, experiential physical brand experience coupled with a user-friendly digital sales interface. After all, who wants to haggle for the price of the car while you're sliding behind the wheel and trying to lose yourself in the magic of the brand?
Electric car companies are leading the charge; without the baggage of legacy dealer networks and existing territories they are free to rapidly iterate and test innovative new concepts and locations.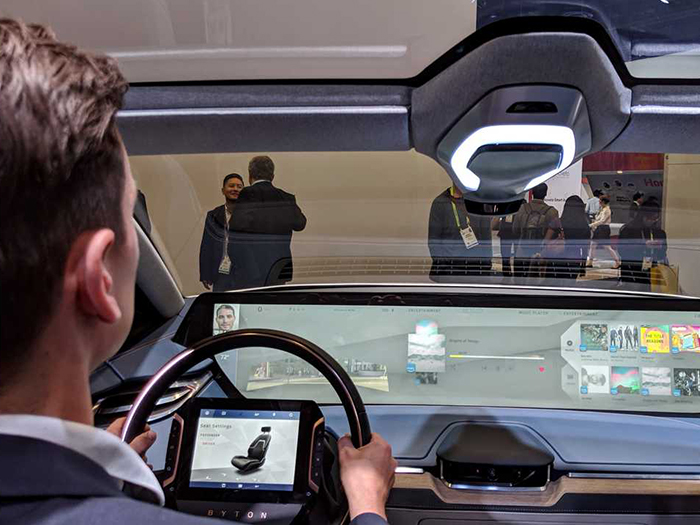 Tastemaking Technology
Technology is being introduced into dealerships to excite customers and cement the lifestyle brand promises that are central to contemporary marketing.  Lucid, Byton and DS Automobiles employ augmented reality (AR) and virtual reality (VR) experiences that offer customers limitless customization options and the ability to get in the driver's seat of their personalized creation.  
Byton's Byton Place and Volkswagen's ID Stores are using showroom technology to connect shoppers directly with company engineers and designers to answer questions and provide technical information. Lifestyle integration is foregrounded with tie-ins to digital apparel, entertainment and other merchandise.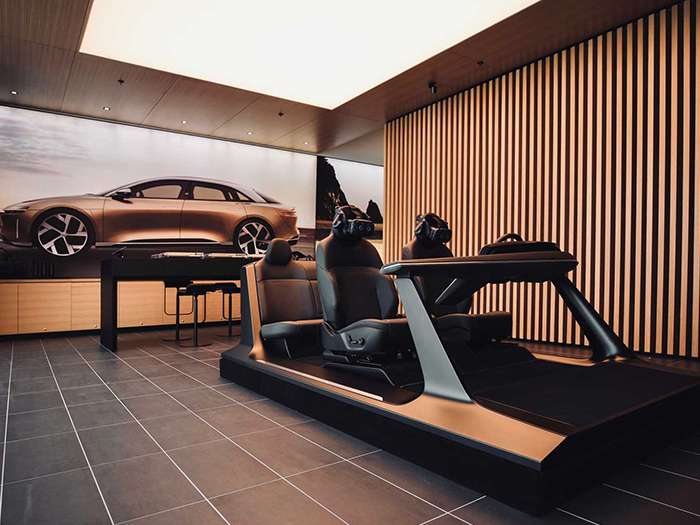 Community is King
Automotive brands are waking up to a truth that Harley-Davidson has known for years: building community drives sales. Moving away from a one-time transactional model towards a long-term relationship rewards customers with a sense of belonging, fellowship and exclusive access, and dealers with multiple opportunities for engagement, promotion and sales.
Anticipating Millennials' increasing skepticism of business motives, many brands are disavowing hard-sell showrooms in favor of soft-sell "third place" environments such as lounges, cafes, clubhouses and performance venues which encourage lingering and repeat visits.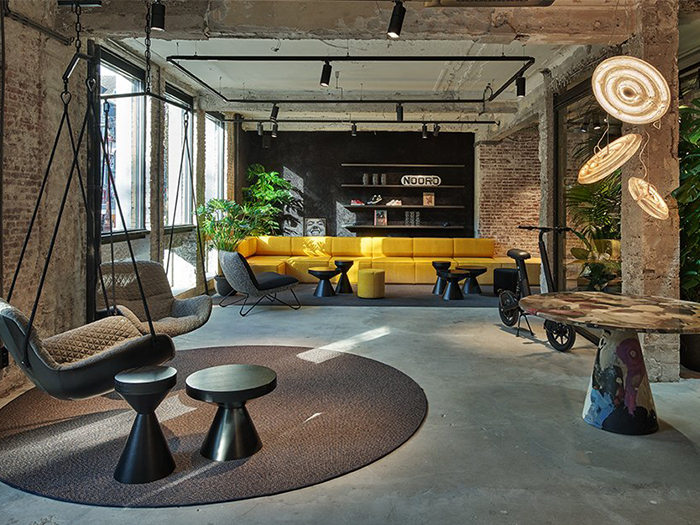 Lynk & Co's curated Amsterdam Club boasts events like DJ sets, exclusive sneaker drops, film screenings, fashion shows, and cocktail mixers. The decor inside the space can be purchased, as can the brand's apparel. NIO has had great success with its NIO houses, located throughout China. A combination of showroom, lounge, cafe, and clubhouse, they even feature Joy Camp, which is a supervised play area for children so that parents can drop them off.
Supercharging Sustainability 
According to First Insight, Generation Z is on track to becoming the largest generation of consumers this year, and they have growing expectations and demands around sustainability from retailers and brands. Over 65 percent of Gen Z shoppers prefer to buy from sustainable brands, and 75 percent are willing to pay more for sustainable products.
Automotive companies have recently accelerated their commitments to transitioning to zero-emissions product lines, but most dealership buildings and showrooms remain as unenlightened monuments to wasteful energy practices.  As office buildings, homes, schools and even supermarkets embrace low-energy design principles, dealerships must follow suit and ensure that they can reinforce the brand messaging around sustainability.
Passive House design is one approach that is rapidly gaining support for its focus on high performance buildings which can cut energy use by over 70 percent. ROI can exceed twenty percent annually, which translates to huge operational cost savings for businesses relying on notoriously thin sales margins. Red Deer Subaru in Alberta, Canada was able to cut their heating and cooling costs by 95% after renovating to Passive House standards.