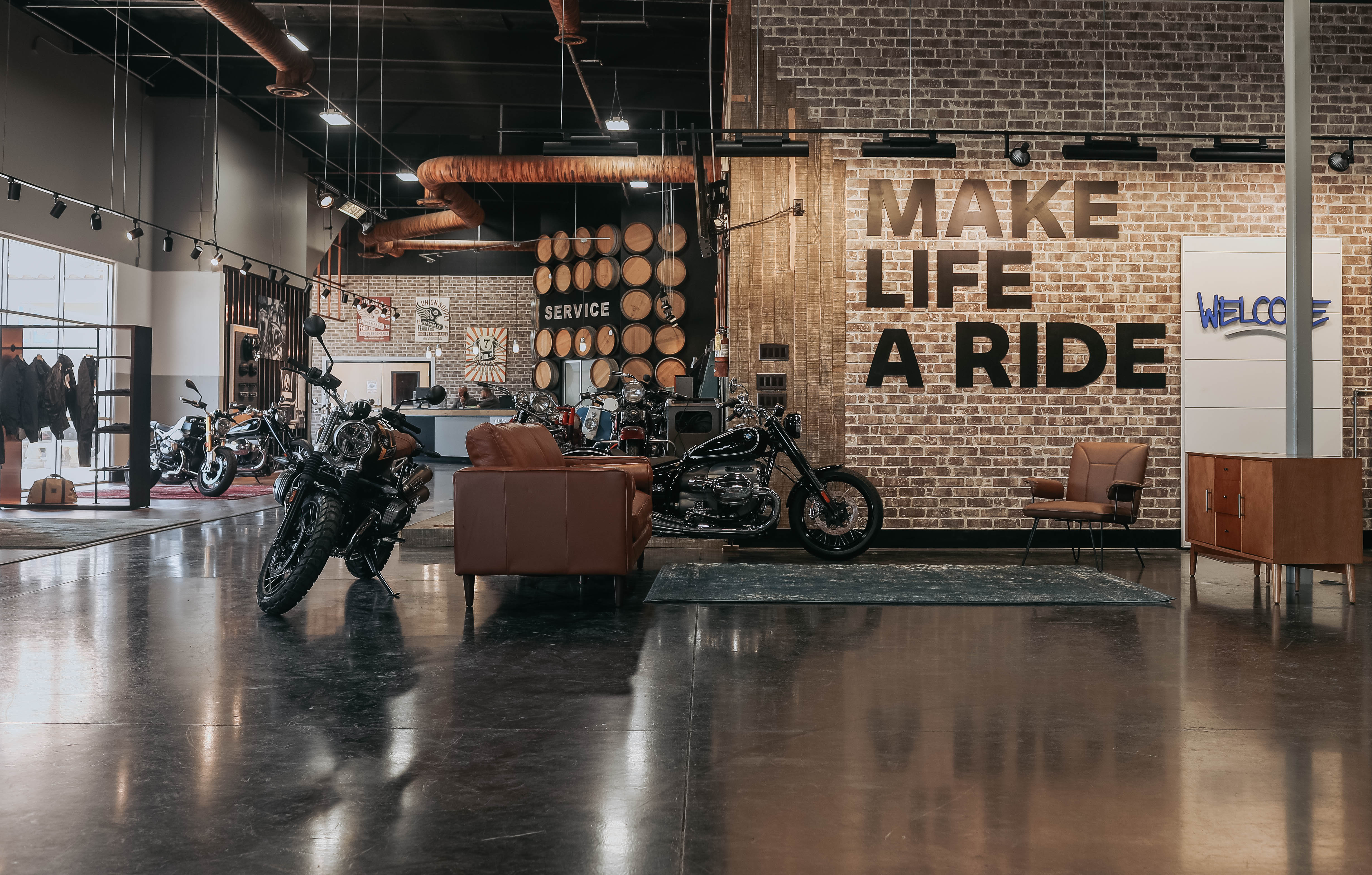 Field Report: BMW Motorrad on California's Central Coast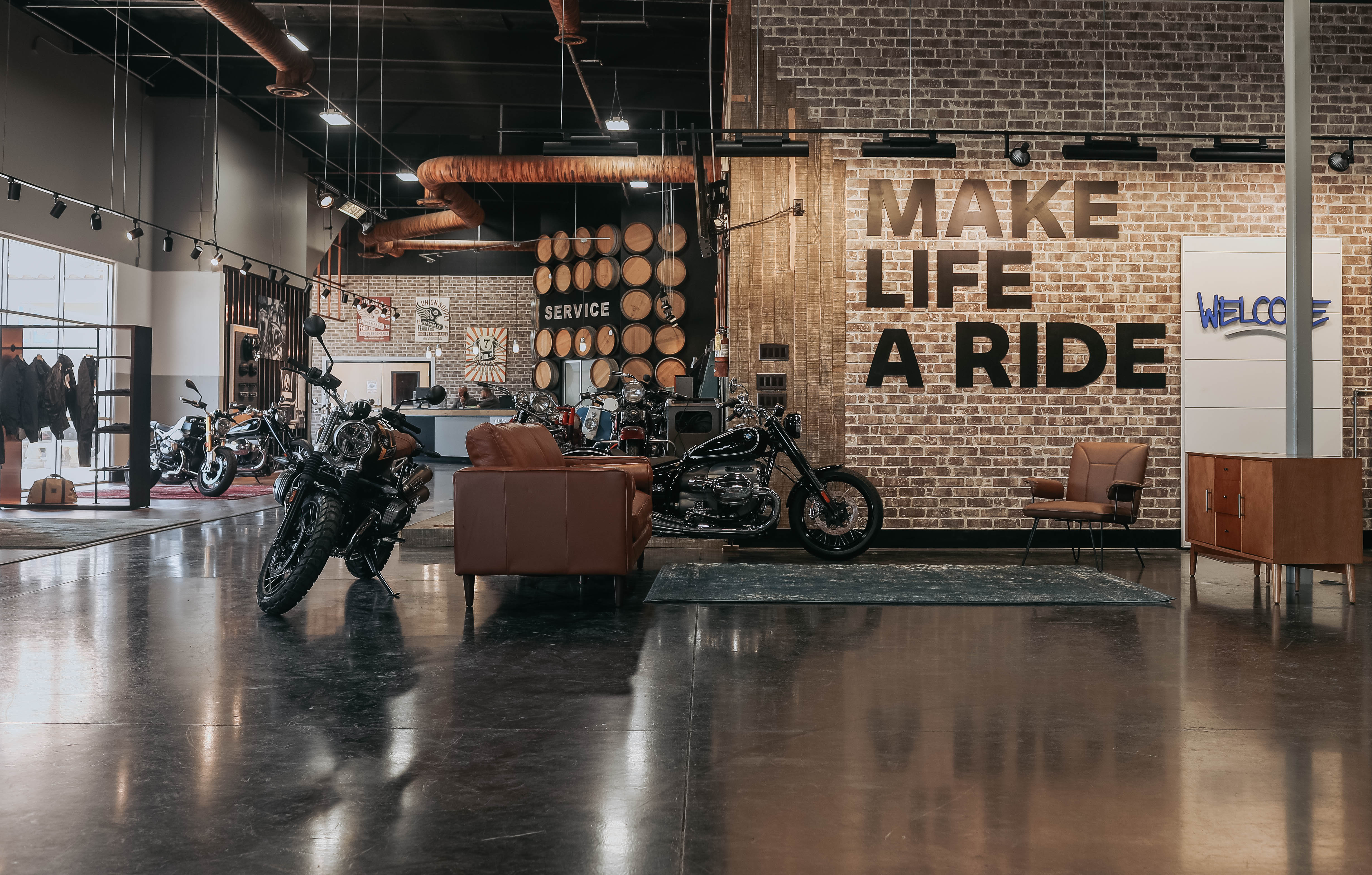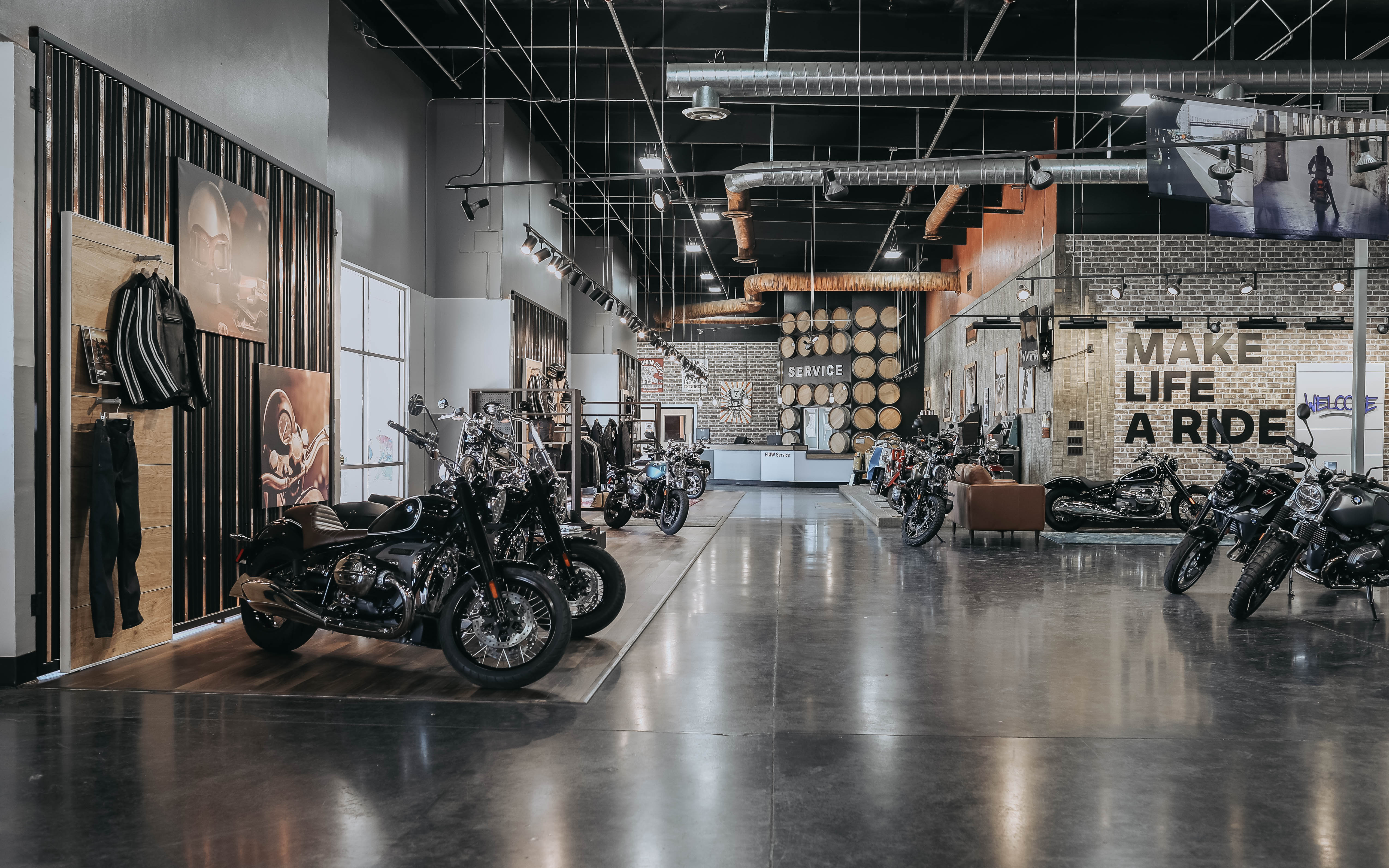 Circular introduces BMW Motorrad's Make Life a Ride to California's wine country. 
A recently completed project for BMW Motorrad highlights local flavor while showcasing new Heritage bikes and the Make Life a Ride branding.
Circular has been the exclusive design agency for BMW Motorrad USA since 2019.  We have created designs for dozens of dealerships across the country.  
Each showroom project seeks to create a unique expression of the BMW Motorrad brand, integrating lifestyle showcases for the latest bike models and accessories, while emphasizing BMW's guiding concept of "Make Life a Ride" as an iconic attitude towards life.
The BMW Motorrad of Santa Maria showroom was a remodel project in an existing building. This project aimed to capture the local spirit and character of this Central Coast town within the dealership design.
Taking cues from its Santa Barbara Wine Country context, JPDA incorporated numerous design elements that celebrate the region, including local photography, riding maps, vintage agricultural and wine-making equipment, and glass containers.
The showroom also incorporates a small museum of vintage BMW motorcycles owned by the dealership. It includes an adjacent workbench lounge and demo area that highlights customization, tuning, and personalization opportunities for Motorrad bikes.
Heritage bikes and accessories are presented in window bay vignettes, where CI fixtures, furniture, lighting, and decorative props are used to create small lifestyle showcases. 
BMW Motorrad of Santa Monica is an excellent example of how Circular works with companies to develop customized solutions that promote authentic and interactive brand engagement.