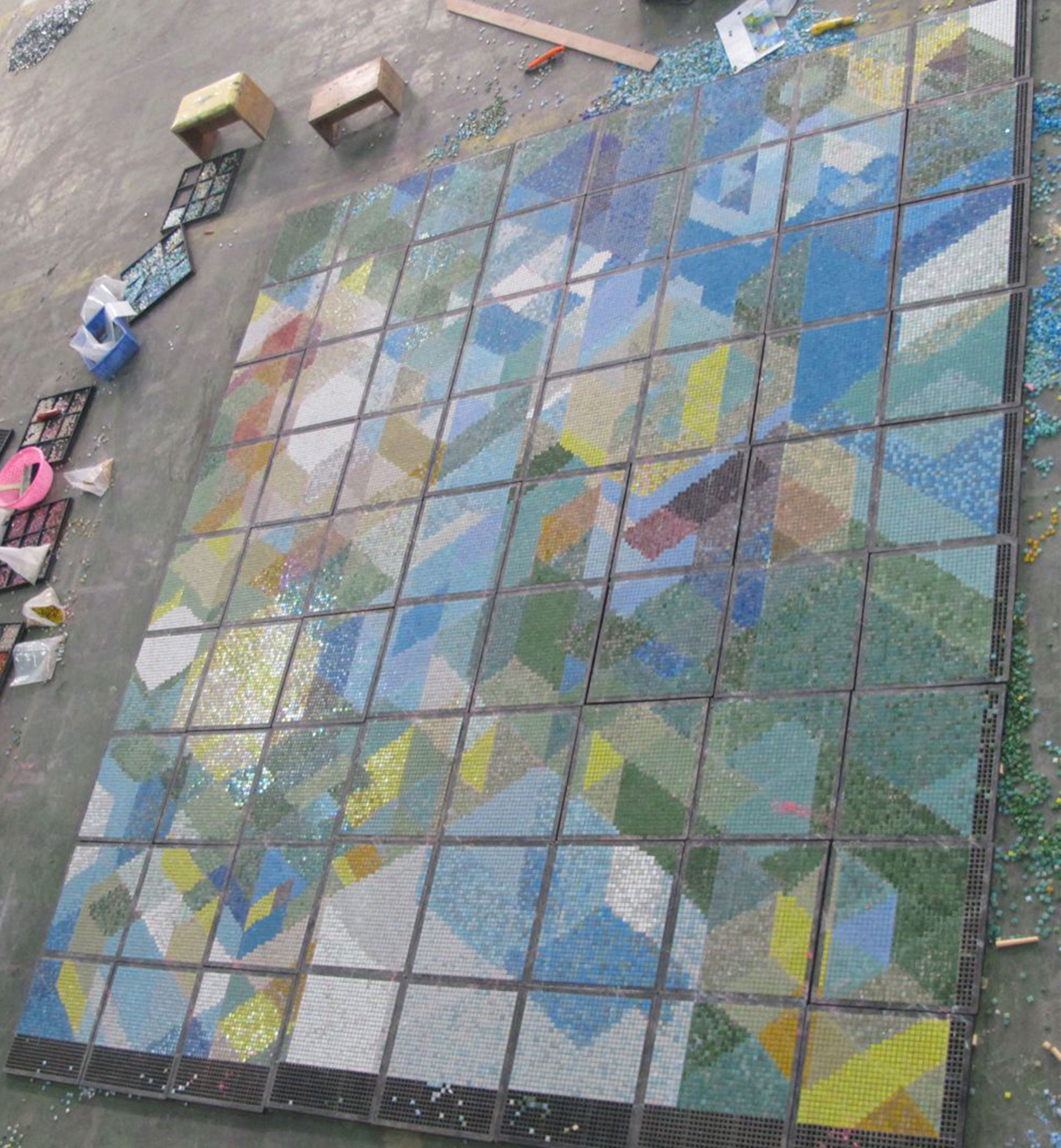 First look at DSPAC's custom mosaic tiles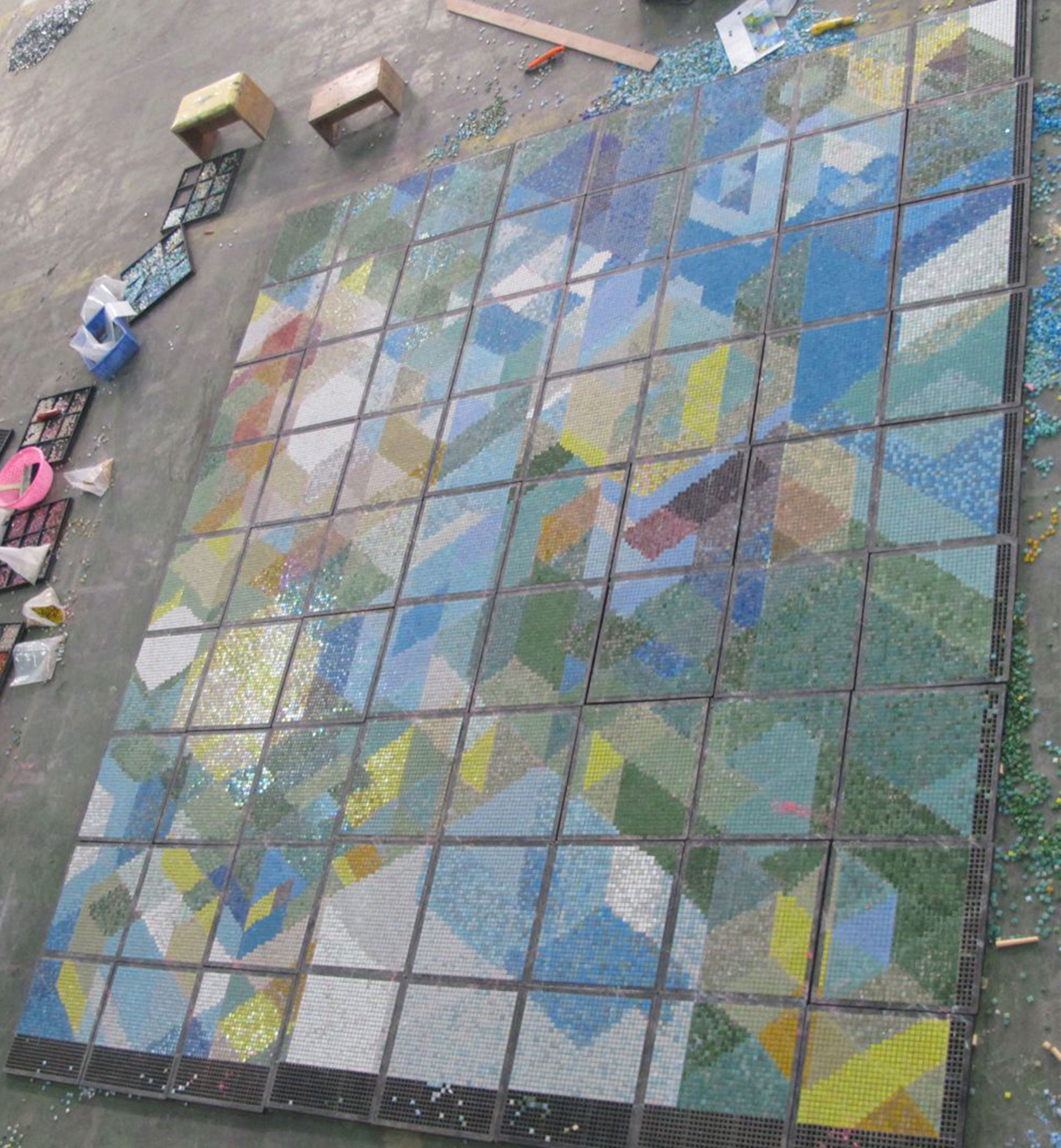 We were really excited to recieve progress photos of our custom mural being made for the Dwana Smallwood Performing Arts Center, which is currently under construction in Brooklyn. 
The mural was created using parametric inputs to get a desired output similar to voxelization, a 2d representation of a 3d volumetric continuous graphic.
The custom image is composed of specialized 10mm X 10mm tiles and is being assembled in Japan.