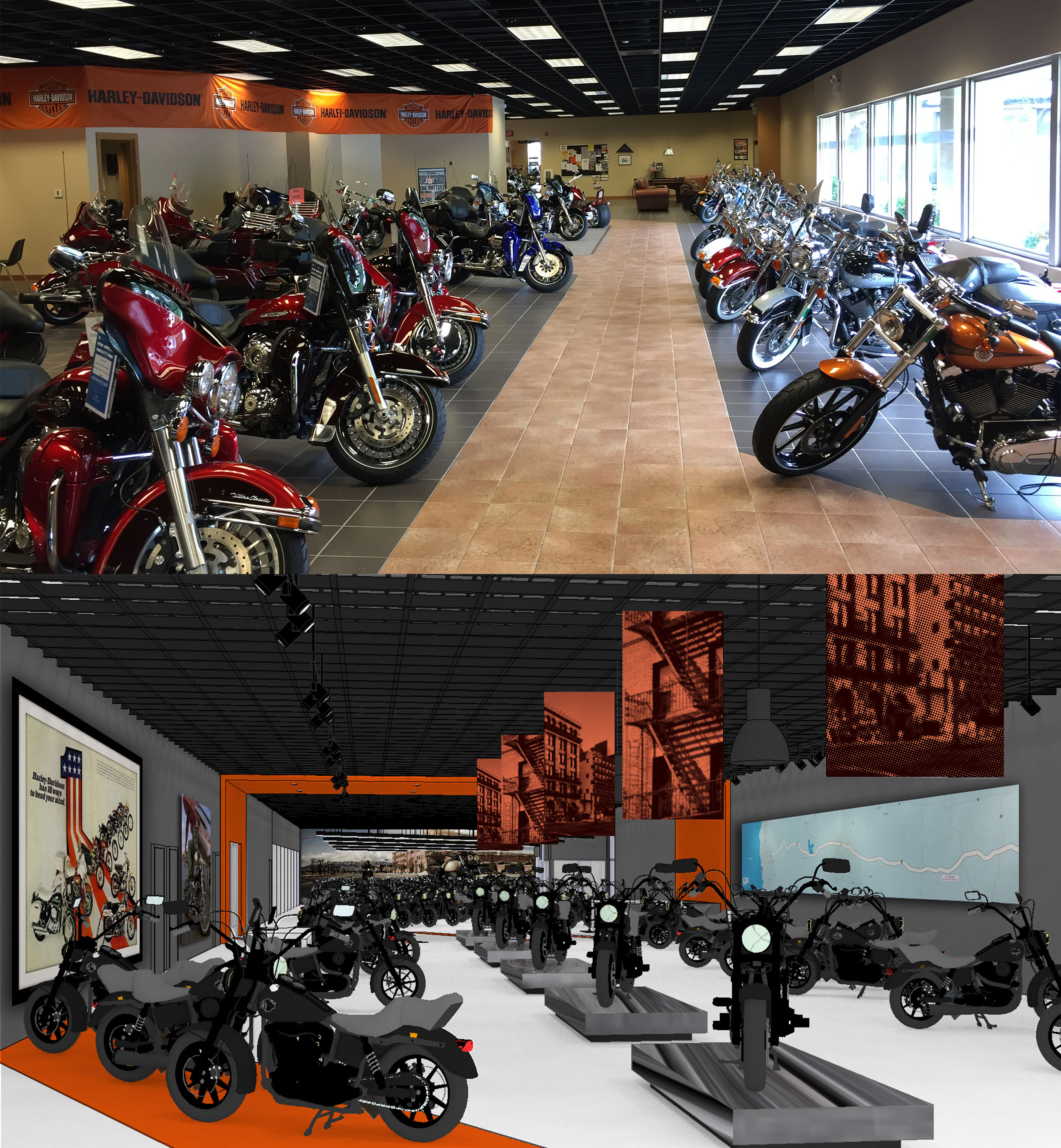 Harley-Davidson Dealership Re-Design Challenges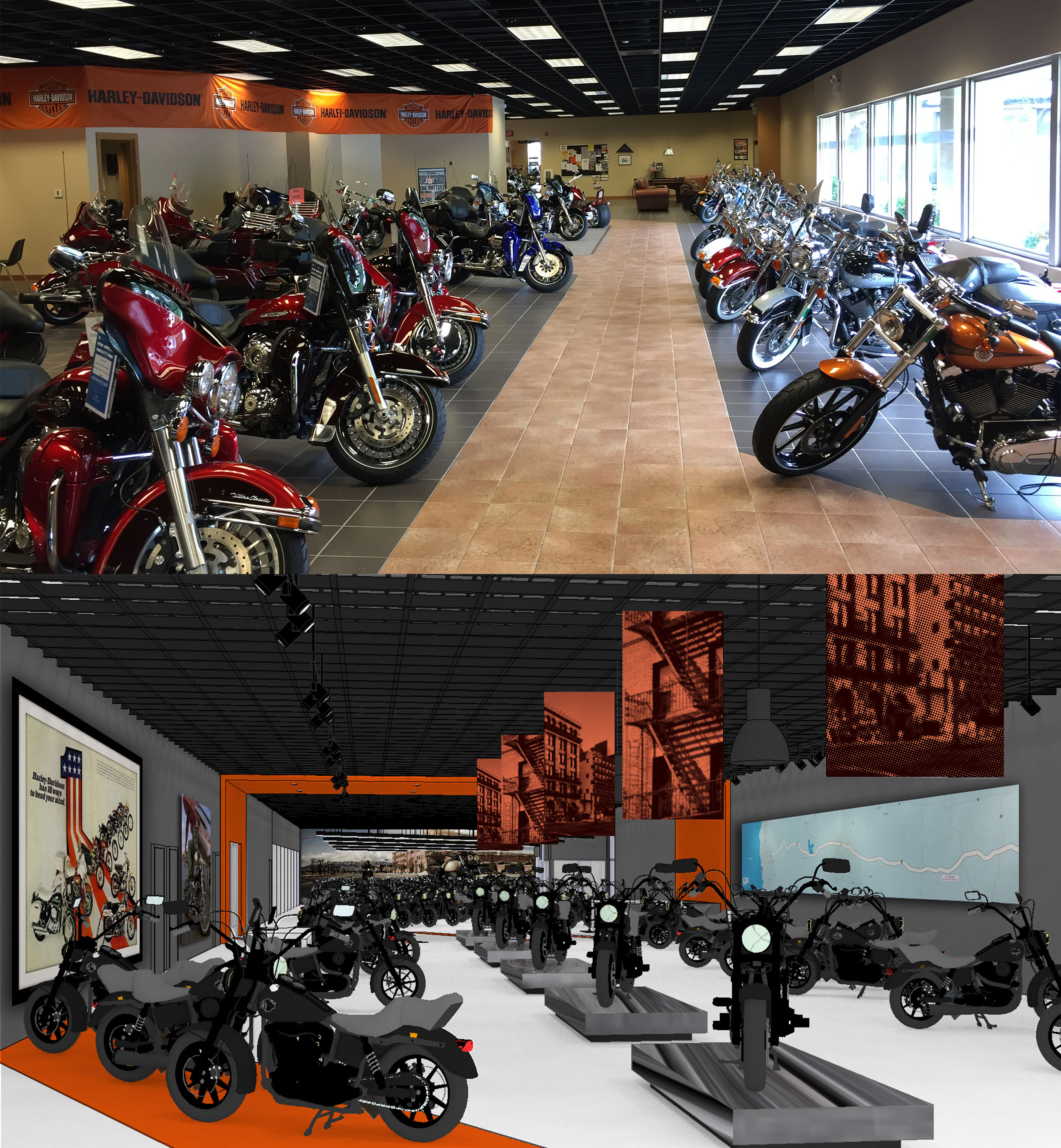 Each Harley-Davidson renovation poses certain challenges, but can similarly can be seen as opportunities. We investigate how to respond to site conditions in a way that reflects the image of Harley-Davidson, while also remaining contextual. These ideas are unique to each project, and set up the approach to the design.
One of our recent Harley-Davidson projects is located in a small rural town in Pennsylvania, in an existing building with unusual proportions. The showroom measures 500 feet in length by 40 feet in width. We take advantage of this span to naturally distribute the different programs linearly, while elements of the new architecture tie the scheme into a dynamic and cohesive design.
Orange stripes (in the signature color of Harley-Davidson) are deployed on the floor in the central entry, emphasizing this length as they stretch down either side of the main axis. These stripes suggest movement and pull the user through the space upon arrival.
At the thresholds between different departments we created "portals" which can essentially be understood as archways, popped entirely with Harley orange.
The interruptions and interventions are fundamental to the new design. These tactics break up yet unify the extensive distance we are faced with, and become the driving force for our proposal.