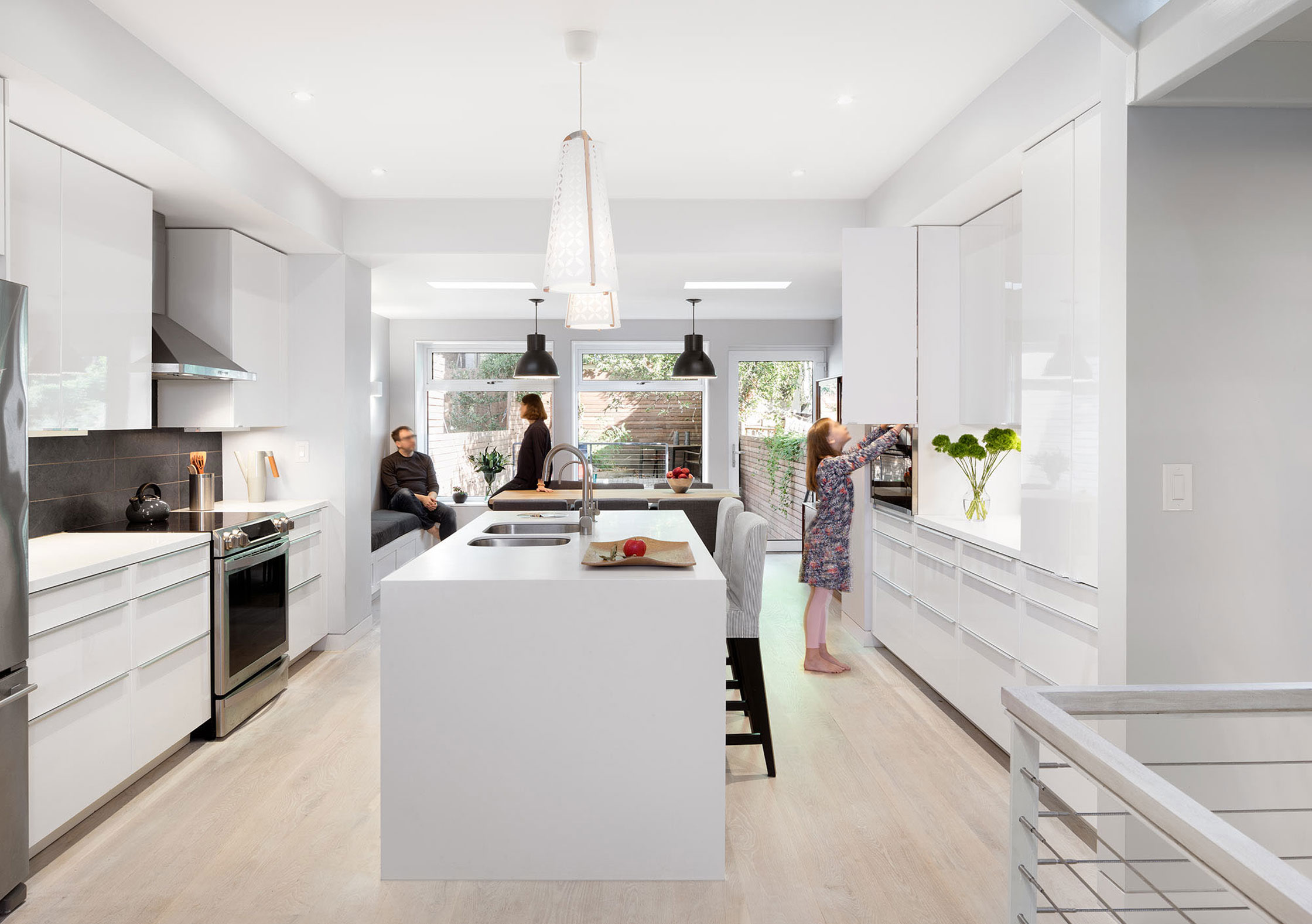 Pandemic Passive House: How We Solved Work From Home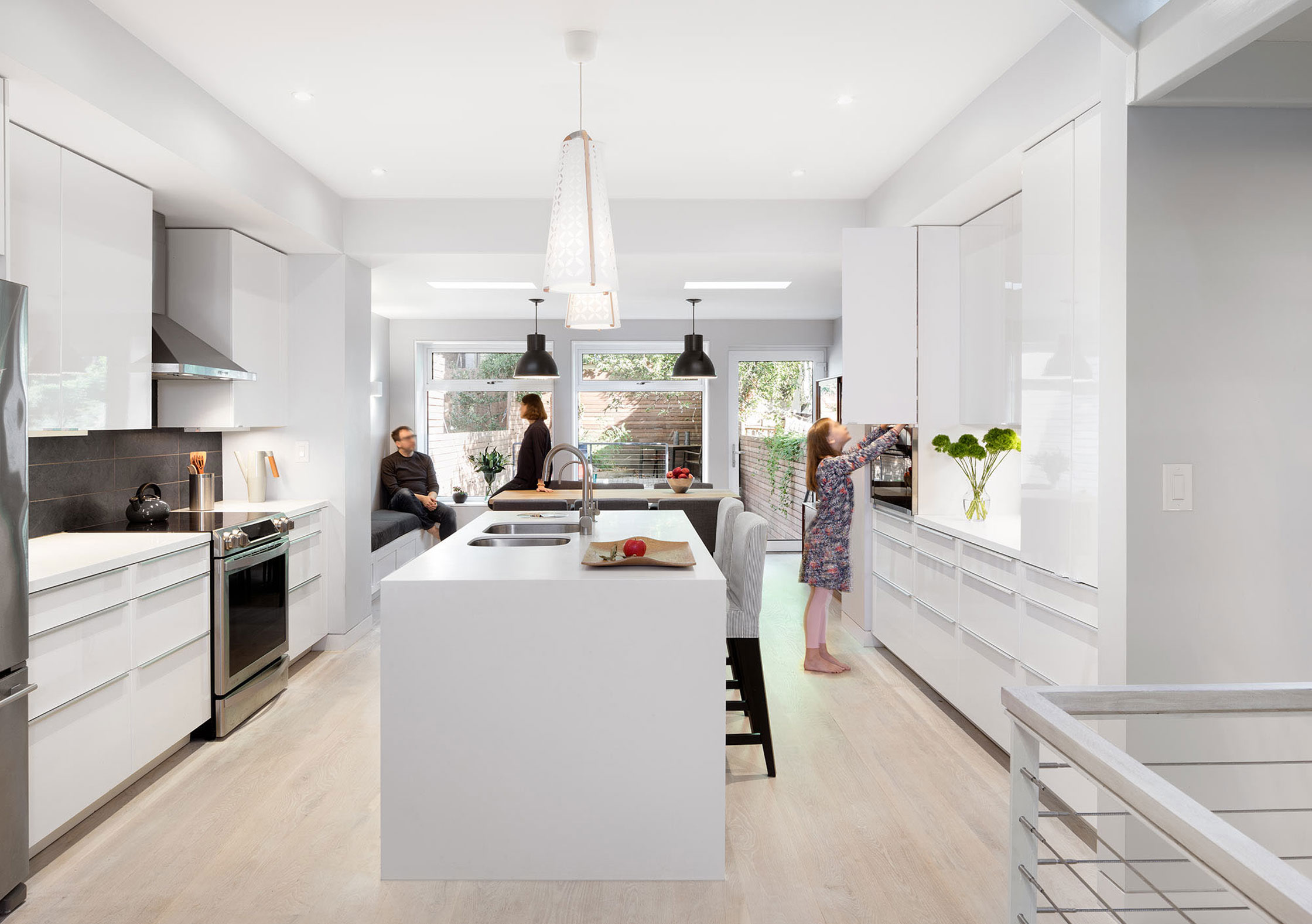 Nobody expected to be spending so much time at home this year, but it's safe to say we all have a much keener appreciation of the positives and negatives of "living at the office" 24/7.   
On the plus side, the commute is great! On the negative side, well… between juggling calls, keeping tabs on the kids, trying to find a quiet place to get some work done… it's definitely been a challenge for most of us.
When the "work day" is finally over, we have the added task of mentally and physically disconnecting from "work mode" and convincing ourselves to relax and ignore the ever increasing clutter in our homes.
Designing spaces that allow for efficiency and flexibility in maintaining a healthy work/life balance has always been a focus of our practice.  Adding the benefits of Passive House design means we can provide our clients with the best possible environments for live, work and play.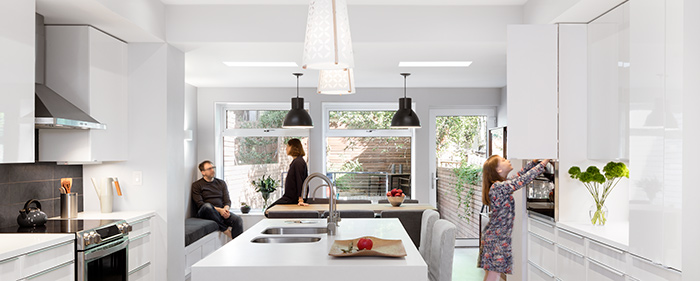 1. Design for Health
When you are spending almost every hour of the day indoors, environmental factors such as noise, temperature and indoor air quality can be a real issue.
Our clients who are lucky enough to be living in a Passive House can reap the full benefits to their physical and mental health:
· Virtually silent heating and cooling systems along with airtight construction means no distracting sounds of cars honking, sirens wailing, dogs barking, ice cream trucks etc.
· Abundant filtered fresh air all year round traps viruses and promotes focus, better sleep and eliminates headaches.
· All areas of every room are warm and comfortable, with no drafts or cold spots near the windows or doors which allows for the maximum use of each space.
"The most surprising thing is how even the temperature and humidity is indoors at all times. We often have no idea how the weather is outdoors. The first few months after we moved in we had to get into the habit of checking outdoor temperature every morning before getting dressed!"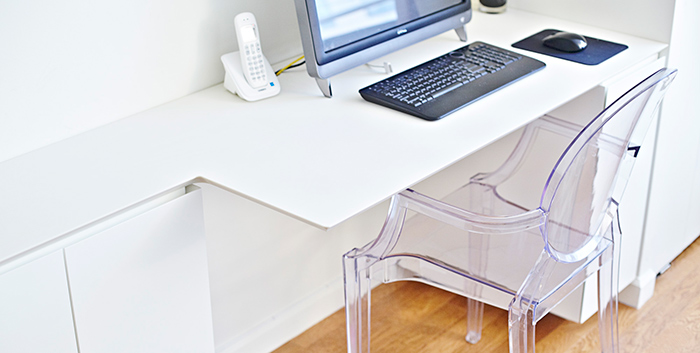 2. Design for Flexibility
Isn't the kitchen counter always everyone's favorite place to sit? What if we could capture what works about that space and apply it to other areas in the house?
Designing spaces that can be used in different ways throughout the day means more opportunities for everyone to find their perfect spot.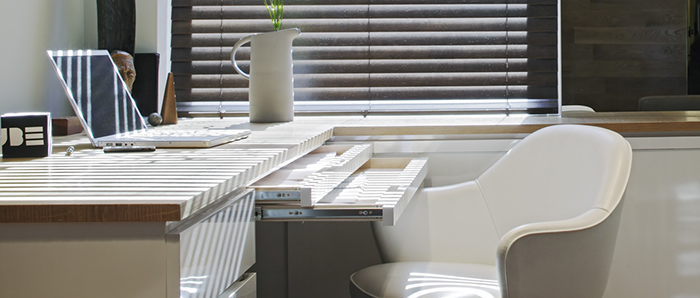 3. Design for Efficiency
When we know that a space will be used frequently for work, we can create all kinds of clever ways to enhance the experience of working by providing a great desktop, abundant built-in storage, cable management, and task lighting.

4. Design for Balance
At the end of the day, it's great to be able to shut the door on work and turn your focus to family, food and umm… Netflix.  But what if your home doesn't have a separate office space?
Custom millwork designs allow us to create workspaces that can magically disappear, concealing all the related clutter and mess.  Out of sight, out of mind...