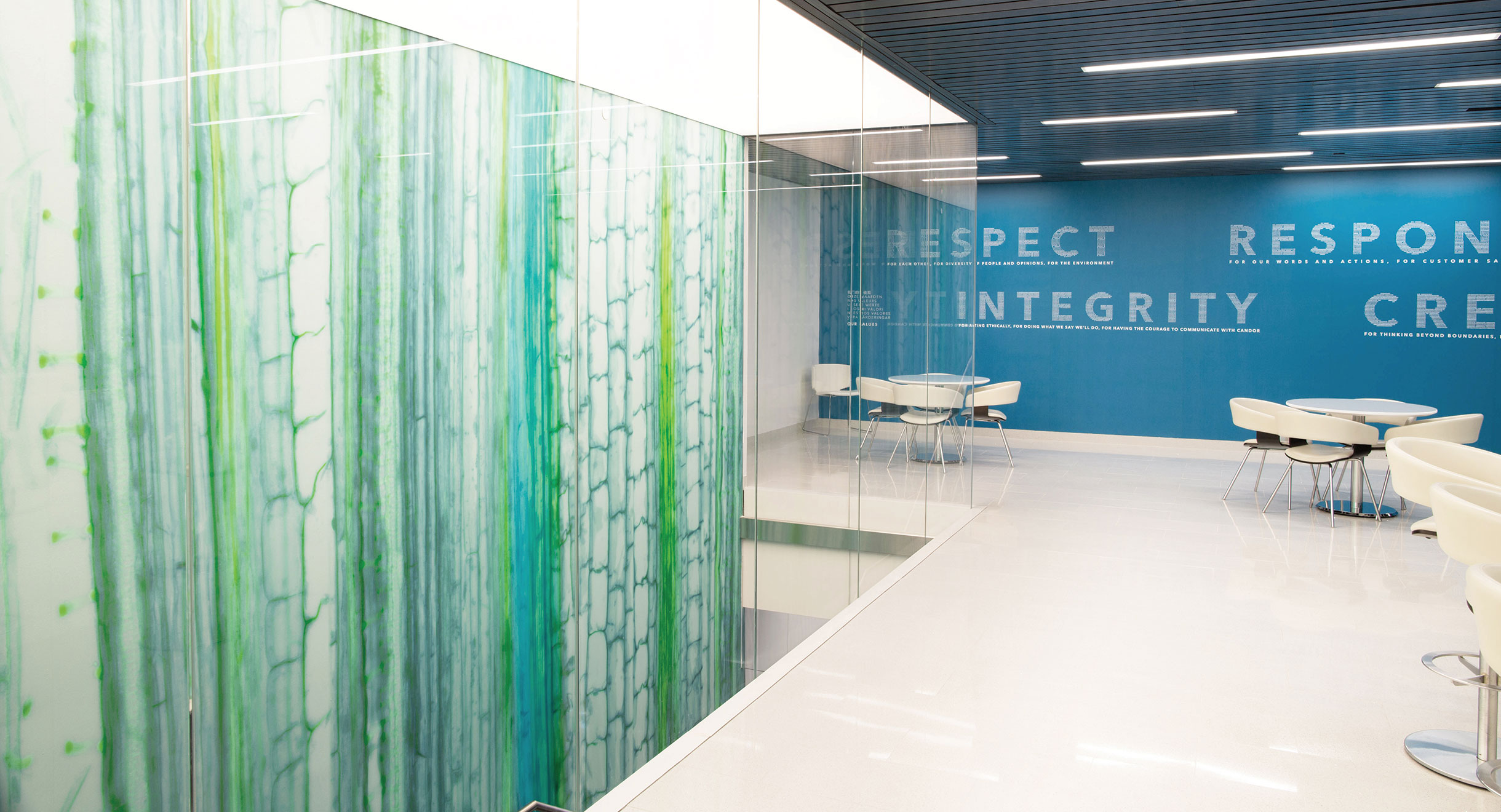 The ongoing struggle to get employees back to the office has revealed that some aspects of work-life balance are more important than others in the eyes of staff seeking a more enticing "new normal" work environment.
A shortage of skilled personnel has incentivized many companies to rapidly reconsider their office environments, but well-informed design has often taken a back seat to historical precedents and outdated assumptions about productivity and minimizing costs.
Most businesses will never go back to expecting 100% of their staff to be present every day, recognizing that hybrid work is both less costly to the company and more attractive to employees. The key to making people want to come into the office is to create an environment that provides physical and emotional infrastructure to support and empower working.
Garish "playroom" workspace concepts with shiny slides, flowing beer taps and cutesy interior structures feel hopelessly outdated and tone deaf to employees that have legitimate concerns about health, comfort and mental well-being.
At Circular we create holistic workplace strategies that can work for companies of all sizes. These are some of our key approaches:
1. Maximize Daylight and Employ Circadian Lighting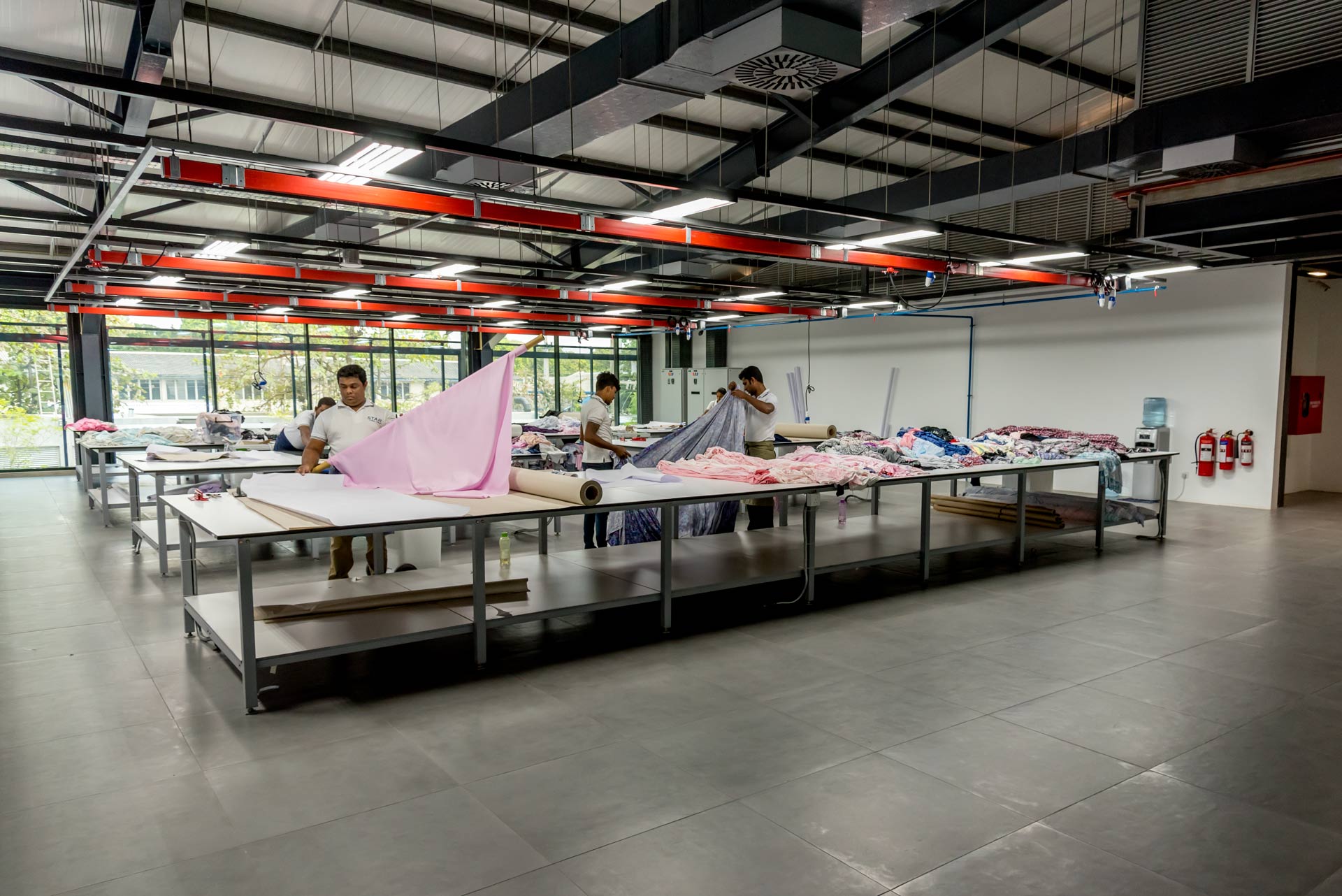 At our pioneering Star Garment Innovation Center, both factory workers and managers benefit from abundant daylight and views from all sides of the building.  The sun is filtered through exterior shading screens which mitigates glare and solar heat gain, critical to allowing this Passive House project to limit energy use in Sri Lanka's tropical climate.
Circadian lighting is specified in many of our recent projects, and it works by subtly adjusting the color temperature of the office lights throughout the day to mimic how our bodies are programmed to perceive the sun outside at morning, noon and dusk. This has been proven to lower stress and helps to promote natural sleep cycles.
2. Prioritize Indoor Air Quality
The air in conventional offices is a recirculating toxic stew of dust, odors and volatile organic compounds (VOC's) from carpeting, computers and interior finishes. While we might want to open our office windows for some fresh air on those fleeting perfect spring or fall days, our Passive House projects provide better air quality all year round - filtering out allergens, toxins and airborne viruses that cause headaches, illness and absenteeism.
Passive House is a set of design principles that employ continuous insulation, airtight construction and Energy Recovery Ventilation to create building with extremely high indoor air quality.  Offices built to Passive House standards can allow employees to open their windows to enjoy the sounds of birds chirping outdoors, but by employing Energy Recovery Ventilation, they are constantly bringing in filtered fresh air while reducing energy use even when the windows are shut tight.
Employees are quick to recognize links between physical well-being and their surroundings. Creating workspaces that enhance healthfulness, promote focus and improve productivity are benefits that pay off quickly.
Circular's 3K Center Preschool in Corona, Queens employs Passive House principles to eliminate the noise and dust from the adjacent elevated subway. The indoor air quality will be extremely high for both students and teachers throughout the year.
Creating workspaces that enhance healthfulness, promote focus and improve productivity are benefits that pay off quickly.
3.    Use biophilic Design to promote Mental health and well-being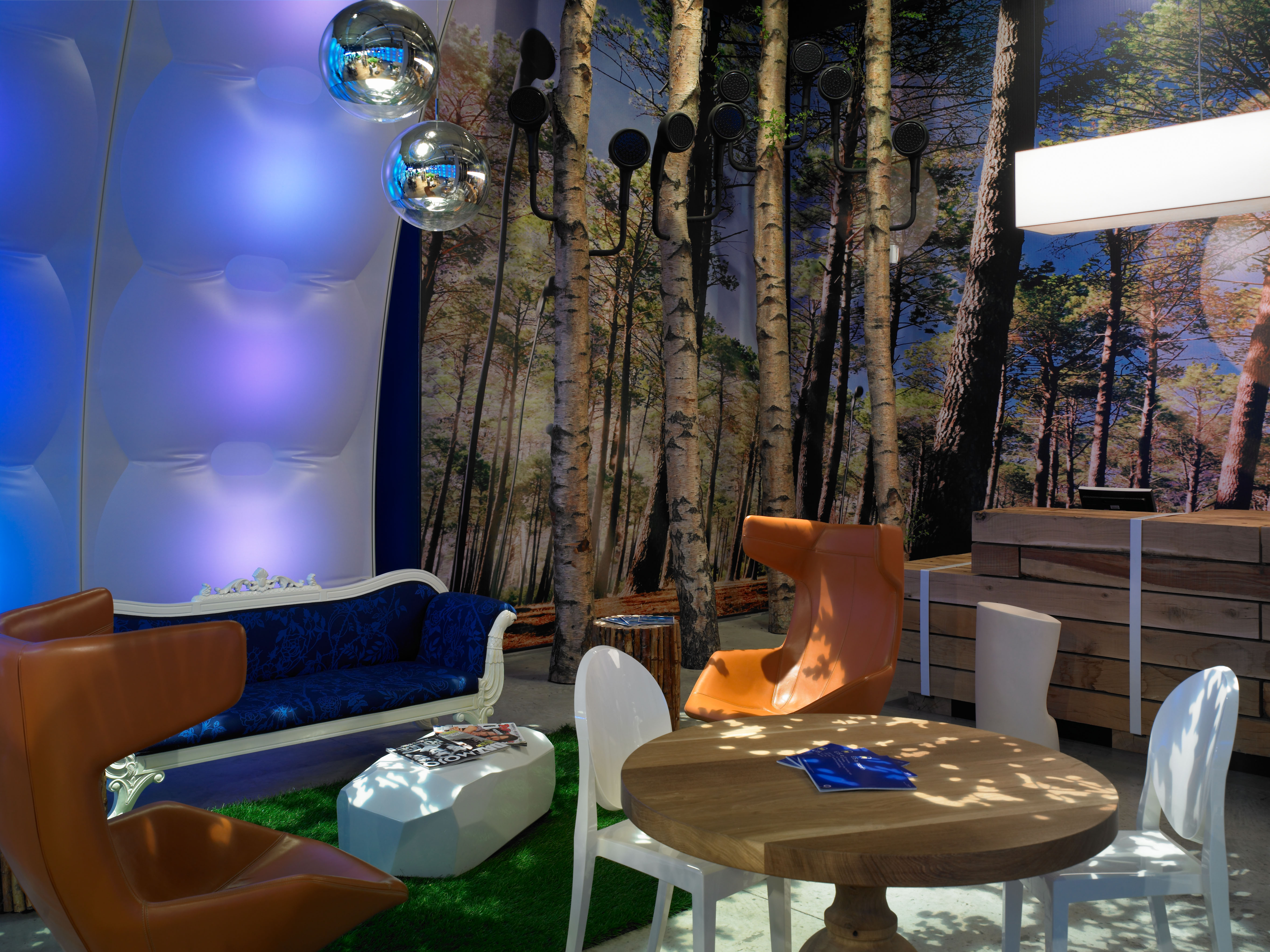 Aside from baking bread and adopting puppies, growing plants was one of the top hobbies cultivated during the pandemic. People are naturally predisposed to enjoying greenery, both for its beauty as well as ability to absorb sound and generate oxygen.
Even the most sterile office environment can be improved by incorporating a mix of florae or decorative elements that reference organic shapes, patterns, lighting and forms. Biophilic design can be literal or more abstract in referencing the comforting and familiar patterns of the natural world.
Circular's design for Xylem's corporate headquarters incorporated numerous biophilic elements including custom CNC-millwork, branded infographic displays and a backlit transparent mural featuring blown up microscopic photography.
4. Treat the Home Office as a legitimate workspace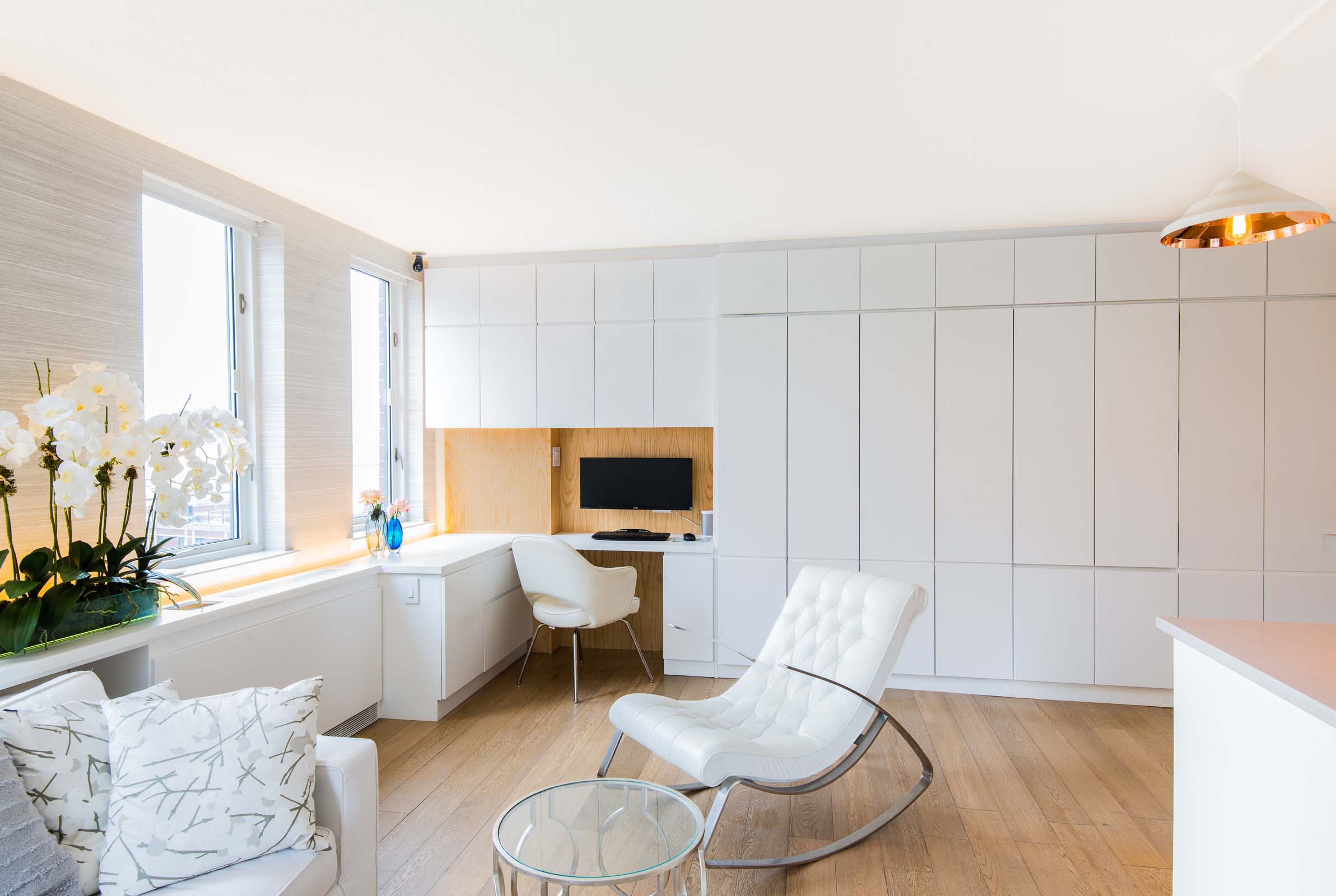 People who could work from home during the pandemic did so with varying degrees of success. Those were privileged to have a dedicated workspace away from kids, roommates and spouse were quick to realize the benefits of zero commute and domestic comforts. 
For everyone else, there was a need to creatively repurpose existing space to carve out a work area, find a comfortable chair and desk surface, and then the challenge of containing the ever-expanding sea of technology, paper and clutter within the "office" zone.
Our residential projects always include a home office area, and our Battery Park Residence is typical in that it featured sliding millwork panels and other architectural elements that allow the workstation nook to be effortlessly concealed when cocktail hour arrives.
Most companies already support workers at home with technology like laptops and monitors, but this will need to be expanded to ensure that chair and desk ergonomics meet in-office standards to promote comfort, productivity and limit repetitive stress injuries.
The Newest Normal
Beyond sci-fi speculation and the ever-increasing number of screens available for pop–up virtual meets, the pandemic has taught us that there are certain things people need to thrive in their work areas.
We've found that successful projects leverage unique transition spaces and biophilic design to separate areas and keep work zones bright and healthy. These spaces give us a chance to breathe, allow us to express our individuality, and promote mental and physical wellness.
While full time in-office work will never again be the standard for some employers, the landscape of post-pandemic office design will continue to evolve to balance both the needs of the individual and the demands for productivity in hybrid work scenarios.
Even the most sterile office environment can be improved by incorporating a mix of florae or decorative elements that reference organic shapes, patterns, lighting and forms.