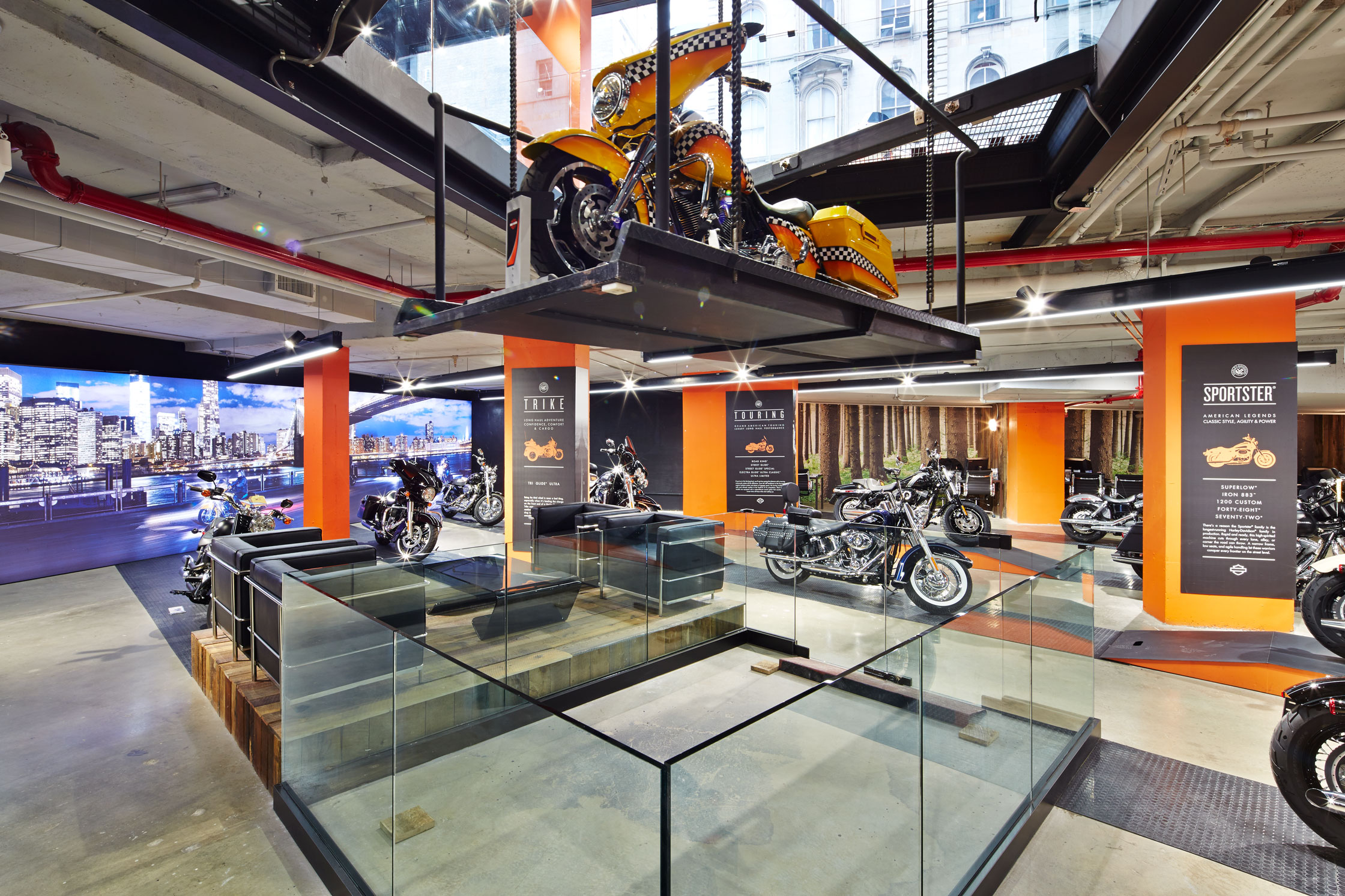 POST-PANDEMIC RETAIL DESIGN: WHAT DOES IT LOOK LIKE?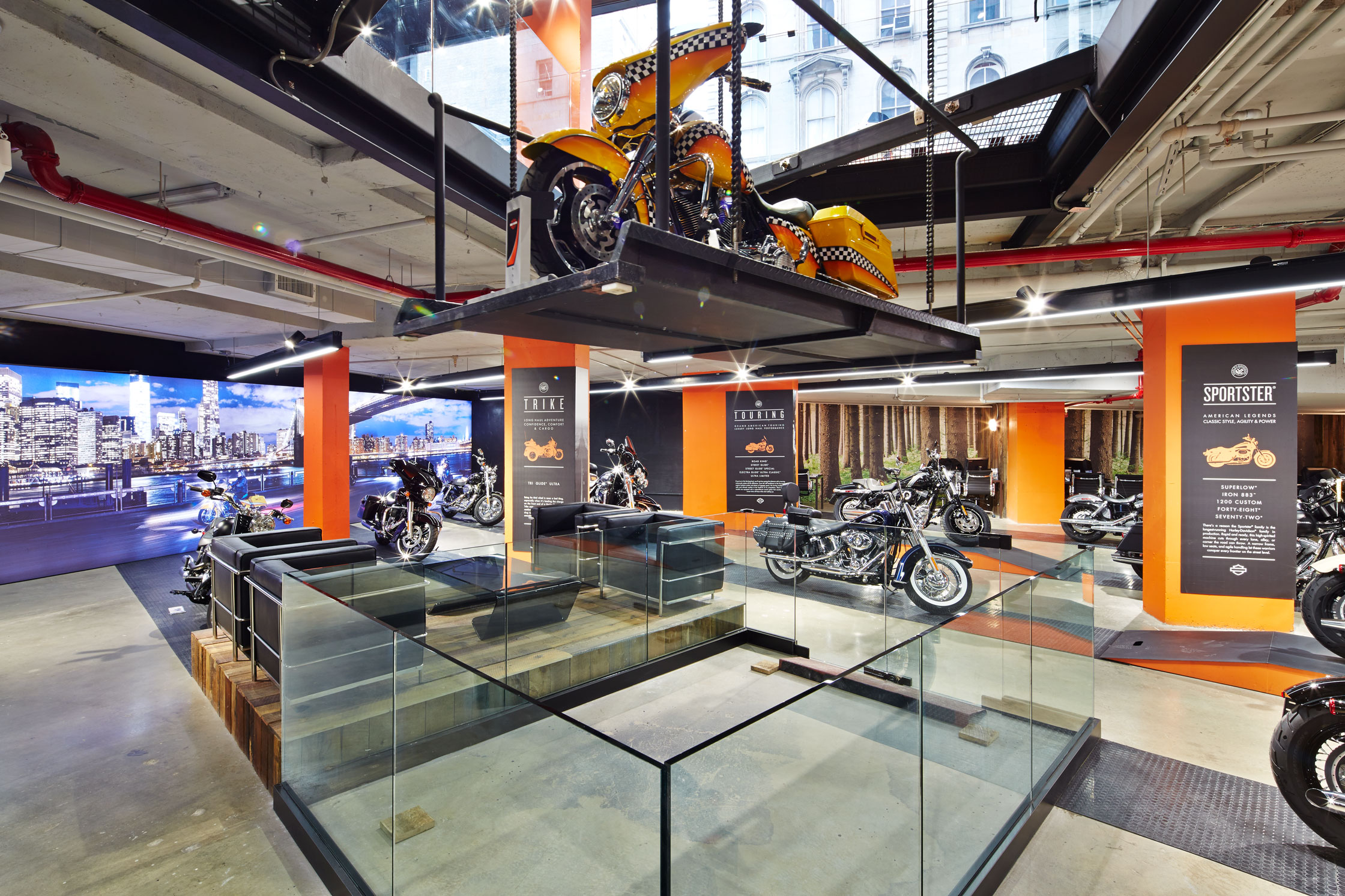 Covid-19 has permanently changed life as we know it, including how we work, how we learn, travel and shop. Some people have reevaluated their priorities and decided not to purchase goods as often as they used to, while others choose to click and collect as opposed to shopping in person. To maintain their relevance, retailers need to diversify their offer, provide an enhanced shopping experience for the consumer, and be able to change and adapt quickly to shifting demands. 
Despite the terrible effects of the pandemic, this crisis represents an opportunity to grow, learn and evolve the way we shop. Inditex, one of the biggest fashion groups of the world, disclosed a 95% increase in online sales, while H&M reported a 40% increase from December 2019 through the end of May 2020 (CNBC).
Online, even offline
It's no surprise that online shopping was on the rise even before COVID hit. Some suggest that bringing online benefits to brick-and-mortar stores will help boost sales. For one, physical stores need to be able to compete with the convenience of online platforms, which begins with facilitating in-store pickup of internet orders. 
Brands are increasingly using stores to facilitate data collection. José Neves, CEO of Farfetch, takes a radical position: "The disconnected store — as opposed to the connected store — won't be around. Period." His solution for in-person shopping is the "Store of the Future," where customers sign in upon entering and have the store track their activities as they shop, automatically adding items they look at to their wish list - a concept that bears striking resemblance to the Amazon Go stores that shook the internet when they first opened in 2018. Here, data is the star of the online-to-offline connection, allowing brands to get a better understanding of key touchpoints, provided consumers don't get freaked out by that level of surveillance.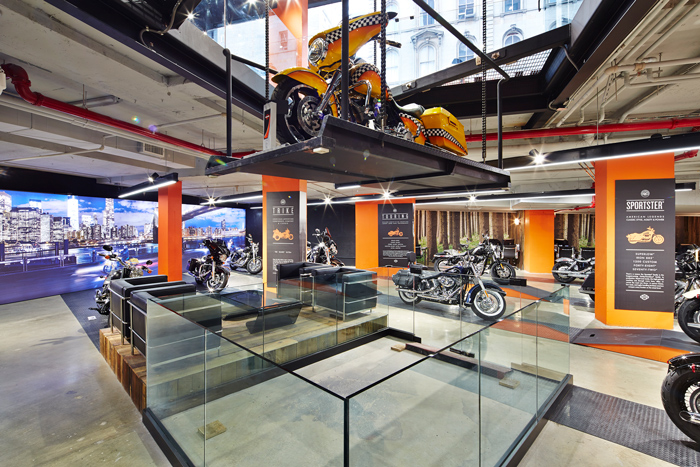 Harley-Davidson of NYC (Circular)
People are hungry for IRL
While pushing for omni-channel marketing makes sense from a data-collection standpoint, brands should not lose track of what makes in-person shopping experiences so different from online ones. 
In fact, the brick-and-mortar stores that are most likely to persevere through the online revolution are those that require an in person presence, for niche products like wedding dresses, or those that make the shopping experience the main attraction. 
For instance, LuluLemon makes their store attractive through mindfulness events and yoga lessons. Other retailers like Samsung have accepted the transition to online sales, transforming their stores into showrooms that merely boost sales in other channels. 
Motorcycle brand Harley-Davidson has always relied as much on the promise of "membership" in its passionate community as much as its engineering prowess to sell bikes.  Most dealerships incorporate indoor and often outdoor areas where current and previous customers are encouraged to linger, connect and swap stories of freedom on the open road.
Circular's design for the Harley flagship in downtown Manhattan leveraged a multi-level space to create numerous opportunities for socializing in lounge areas and a coffee bar, and creates visual excitement through a dramatic bike lift to engage with pedestrian traffic outside.
Multi-Sensory Retail Experiences
Some brands have already been creating physical spaces where fulfilling, multi-sensory shopping experiences happen. Founded in 2008 with the philosophy that "tea is fun," DavidsTea rapidly grew from one store in downtown Toronto to more than 70 retail outlets across Canada. 
For their first stores in the United States, DavidsTea trusted Circular to analyze their existing shop environments and come up with a fresh design to create a powerful retail brand experience. Circular's design solution re-invents the tea shop for the contemporary consumer, creating a cheerful, modern tea parlor where staff experts can educate shoppers and showcase the brand's wide range of creative ingredients and flavors through live brewing and sampling. The highly trained staff carefully guide each customer on a journey to view, sniff and taste a range of teas to arrive at the perfect match.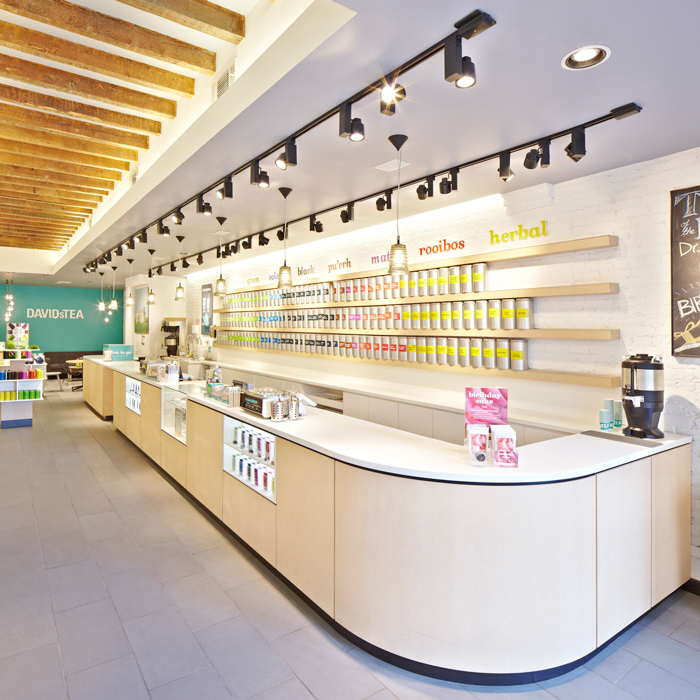 DavidsTea NYC (Circular)
Enhanced Retail Experiences 
Along with the surge in online shopping, we are seeing a steady growth in other technologies such as the adoption of augmented reality tools and applications, that enable the sort of close or as-close-to-physical-as-you-can-get shopping experience, without having to go to the actual store. However, many retailers are still clinging to the belief that a large percentage of their customers will always prefer to go to a store in-person.
In 2019 Chanel created a holiday pop-up winter wonderland in New York City. At the same time, they developed an app and social media "snow globe" filter to make people outside the city able to virtually visit the pop-up and even tour around it. This is a case of enhanced digital marketing efforts effectively creating virality for the campaign.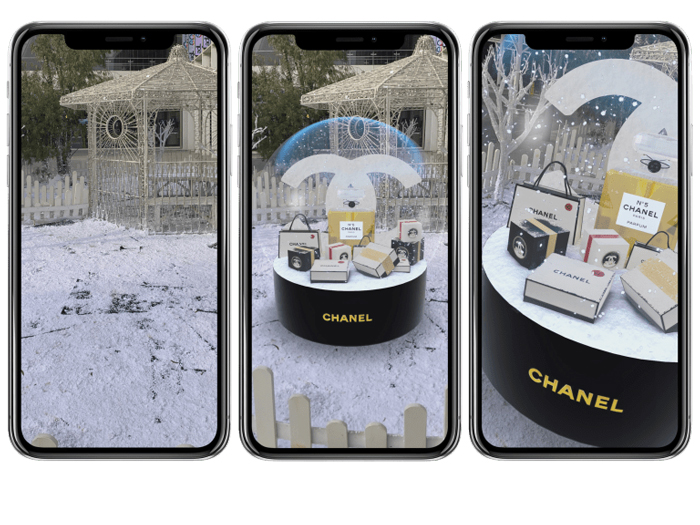 Chanel Augmented Reality Snow Globe (New York Times)
Physical stores such as Sax Fifth Avenue, Macy's, and Louis Vuitton have been incorporating Augmented Reality into their traditional holiday interactive window displays, continuing to attract potential clients and entertain them, even throughout the pandemic restrictions. 
Online Intersects Physical 
To meet the increasing demands and expectations raised by the convenience of online shopping, bricks and mortar retailers continue investing in their online presence and the technology to link the two realms.
Apps such as Go Instore offer their service to retailers to help them transition to the digital world. Through live video retail experiences, they provide customers support through their advisors, who can offer tips on the product and answer questions. 
Go Instore claims that over 25% of customers they contact will buy (that's 8x more than the average website) and spend 36% more. Their clients range from jewelry stores to furniture stores, electronics retailers and even French department store Galleries Lafayette, who partnered to develop an exclusive, personal online shopping service using live video.
Technology offers online customers additional certainty about what they are buying, and shoppers gain trust from the personal, human associate assisting them. Moreover, brand representatives can showcase products that were previously exclusive to flagship stores, making the experience more accessible and unique.
Food Retail Revolution
Few industries have been forced to adapt more quickly by the pandemic than the food retail business. Demand for supermarket goods skyrocketed, triggering a boom in online shopping and pushing sales to record highs. Instacart, the nation's biggest independent grocery delivery, reported by May 2020 orders increased by 500% from last year (Wall Street Journal).
The growth of e-commerce has also given rise to "Dark stores" These stores are not open to the customers and serve primarily as a location for pick up or delivery. Looking further into the future, a sign of things to come could be online-only companies like Ocado. Based in the UK, Ocado only does home deliveries from its warehouses. It is a highly automated warehouse operated almost entirely by computers and automated machines, achieving tremendous efficiency.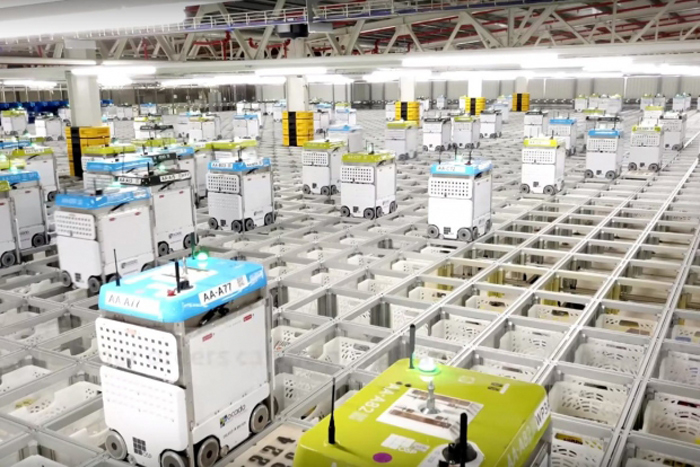 Ocado's Automated Warehouse (Harvard Business Review)
Everyone is a neat freak now
Regardless of how they manage their content, stores are now having to aggressively showcase their respect of covid guidelines and overall cleanliness. For some, this covid-awarness comes in the form of one-way aisles and de-cluttered checkout spaces. Others, however, go as far as suggesting the installation of antibacterial materials or even of long-term UV lights that can be turned out cyclically throughout the day to disinfect product displays. 
Overall, stores will want to reduce physical contact between the store and its customers, by planning for more physical space per customer, eliminating the impulse-sections by checkouts, offering ways to sanitize carts and baskets, cleaning changing rooms, or even keeping extra sizes in the back so that items can be disinfected between fittings.
Ethics and Sustainability
With increased effects of climate change, social protests, and political unrest, consumers are more invested in ethical shopping than ever before. Estimates show that 80% of gen Z-ers refuse to buy goods from companies they don't believe in.
Beyond treating their employees with decency, brands can take further steps to showcase their commitment to sustainable values. For instance, companies are increasingly using environmentally-friendly architecture to create a pleasant and inspiring shopping experience for their customers. 
Circular has been a pioneer in sustainable retail design, beginning with the Hell's Kitchen neighborhood American Apparel retail store in 2007.  Engineered to meet LEED Gold standards, the New York City project incorporated numerous strategies to increase energy efficiency, indoor air quality, and natural daylight and showcased extensive use of recycled materials.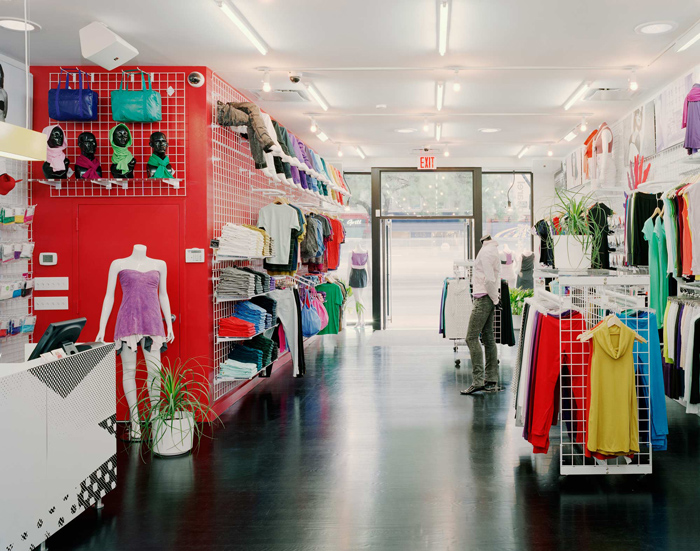 American Apparel (Frank Oudeman)
What's Next
UBS predicts that 1 in 11 retail locations will be shuttered over the next ten years. Those shops that persist and thrive will have adapted and evolved to meet the needs of post-Covid consumers.
To measure up, brands need to keep a few strategies in mind: connect the offline to the online, make stores a destination, keep things clean and flexible, and show your customers you care about the world.
Brands have to reinvent their brick-and-mortar experiences to meet and exceed the expectations and convenience offered by online shopping.  New technologies and accelerating shifts to more experiential retail environments will drive in-person visits and sales.
Ultimately, consumers will benefit from more tailored and personal experiences, while brands will increasingly leverage big data to profit not only from product sales but from the customer interactions that occur within their carefully curated retail environments.