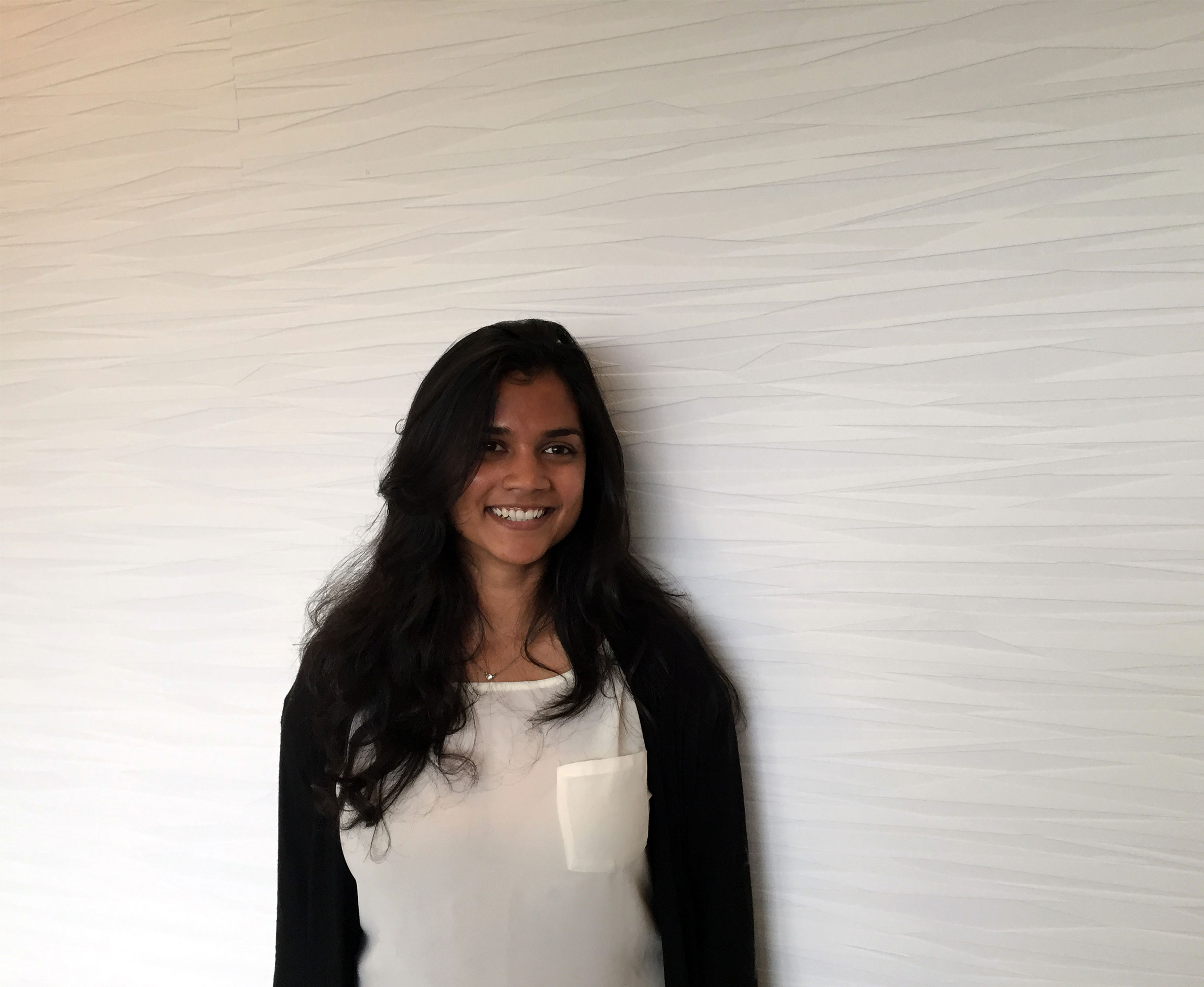 Anaglypta is an embossed wallpaper which comes in a range of patterns and textures.  Invented in the UK, the Anaglypta company has been producing the paintable wallcovering material continuously since 1887.
While many of the patterns reference traditional floral or "pressed metal" motifs, we love the more abstract patterns and large-scale designs.
In the photo above, Senior Designer Mithila Poojari poses in the reception area of the Dwana Smallwood Performing Arts Center during the wallcovering installation.  The material looks great in its raw state, but will have an even more subtle texture once painted.
For this project, we used the "Folded Paper" design, but rotated it 90 degrees to emphasize the movement and flow implied by the geometry.