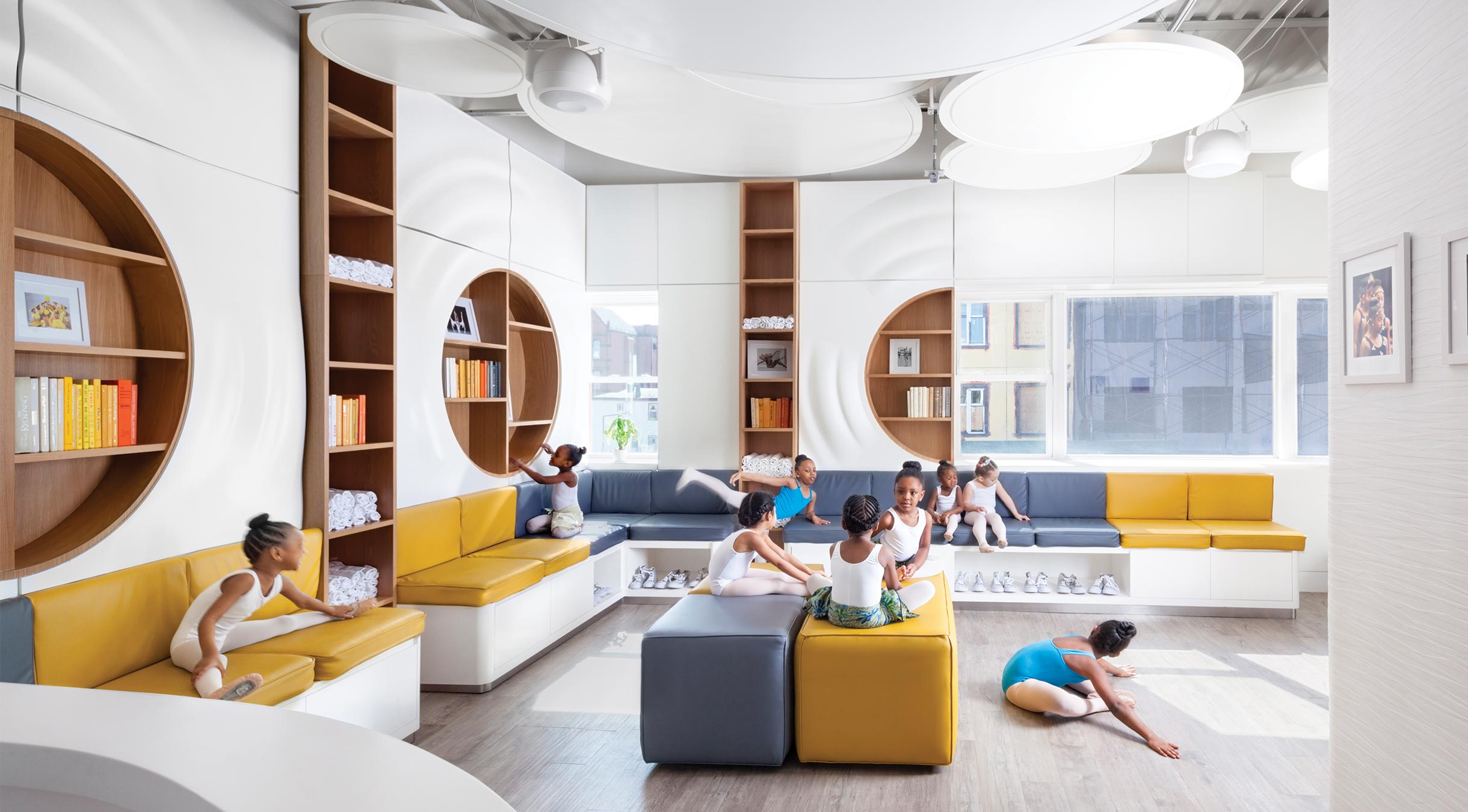 Recent developments in the design of modern schools are directly catering to the needs of both students and teachers, resulting in the transformation of outdated buildings into vibrant learning centers. Traditional school design was based on static layouts rooted in the manufacturing ideals of the Industrial Revolution with little consideration for how the physical environment impacts student performance.
Nevertheless, designing schools has undergone a necessary transformation for the 21st century as architects abandon old-fashioned and monotonous layouts in favor of schemes with a more specific purpose. This contemporary approach values active learning spaces that promote flexibility, a multi-sensory experience, and eco-friendly values.
Flexibility and Adaptability
Open floor plans are becoming increasingly popular as educators recognize the benefits they offer in terms of flexibility, collaboration, safety, and cost-effectiveness. Teachers can reconfigure the classroom's furniture as needed to support different teaching methods or activities. With fewer walls and more natural light, it also becomes easier for them to monitor students and identify any potential safety concerns. 
Recent workplace studies show that poorly planned large open spaces can lead to increased noise levels and visual distractions. As a solution, movable partitions and folding walls have become popular school design elements. These elements absorb sound and allow educators to divide larger rooms as needed to create smaller areas for quieter focus and group work. Additionally, the modular nature of these walls means they can be easily replaced or upgraded as needed, providing long-term flexibility and adaptability.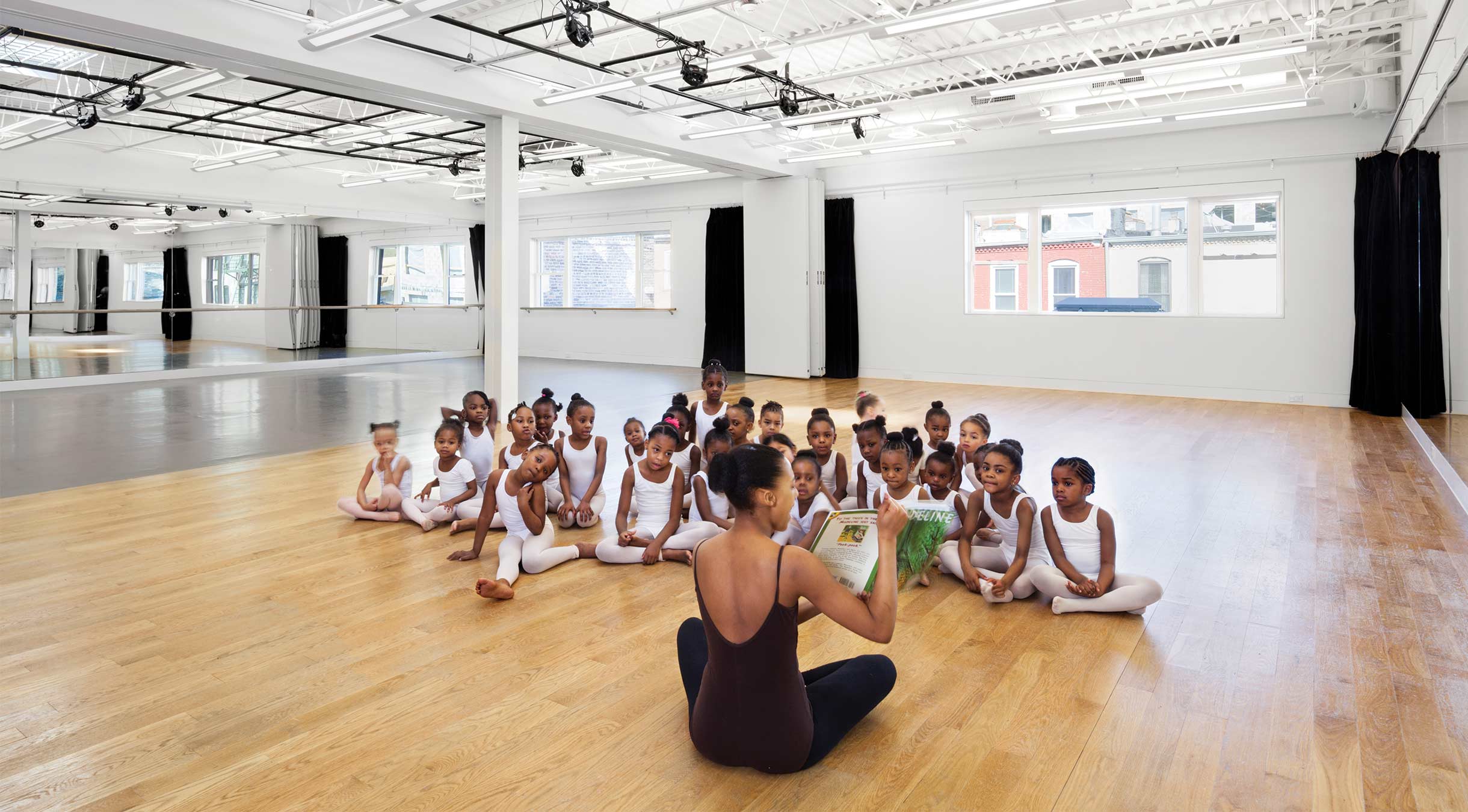 This adaptable design approach is exemplified in the Dwana Smallwood Performing Arts Center, where multi-purpose spaces with acoustical folding walls and different flooring types allow for various spatial configurations, movement activities, and events. The bright, open studios with sprung floors and skylights can be flexibly divided or opened up into a large event space with lighting grid and blackout curtains for performances, highlighting the center's emphasis on flexibility and adaptability.
More openness and natural light aid teachers in monitoring students and spotting potential safety risks.
Multisensory Experience and Wellness 
Many children, even those without developmental impairments, find school challenging due to the predominantly visual nature of classroom learning through textbooks, paper and whiteboards. This is because humans intuitively interact and respond with their surroundings using a combination of their senses, and it can be hard to tune out competing stimuli.
To address this issue, schools need to provide sensory spaces that can help students calm down and relax, allowing them to be better prepared for learning and socializing. A sensory space should consider factors such as the auditory environment, lighting, and be flexible and adaptable to students' varying needs.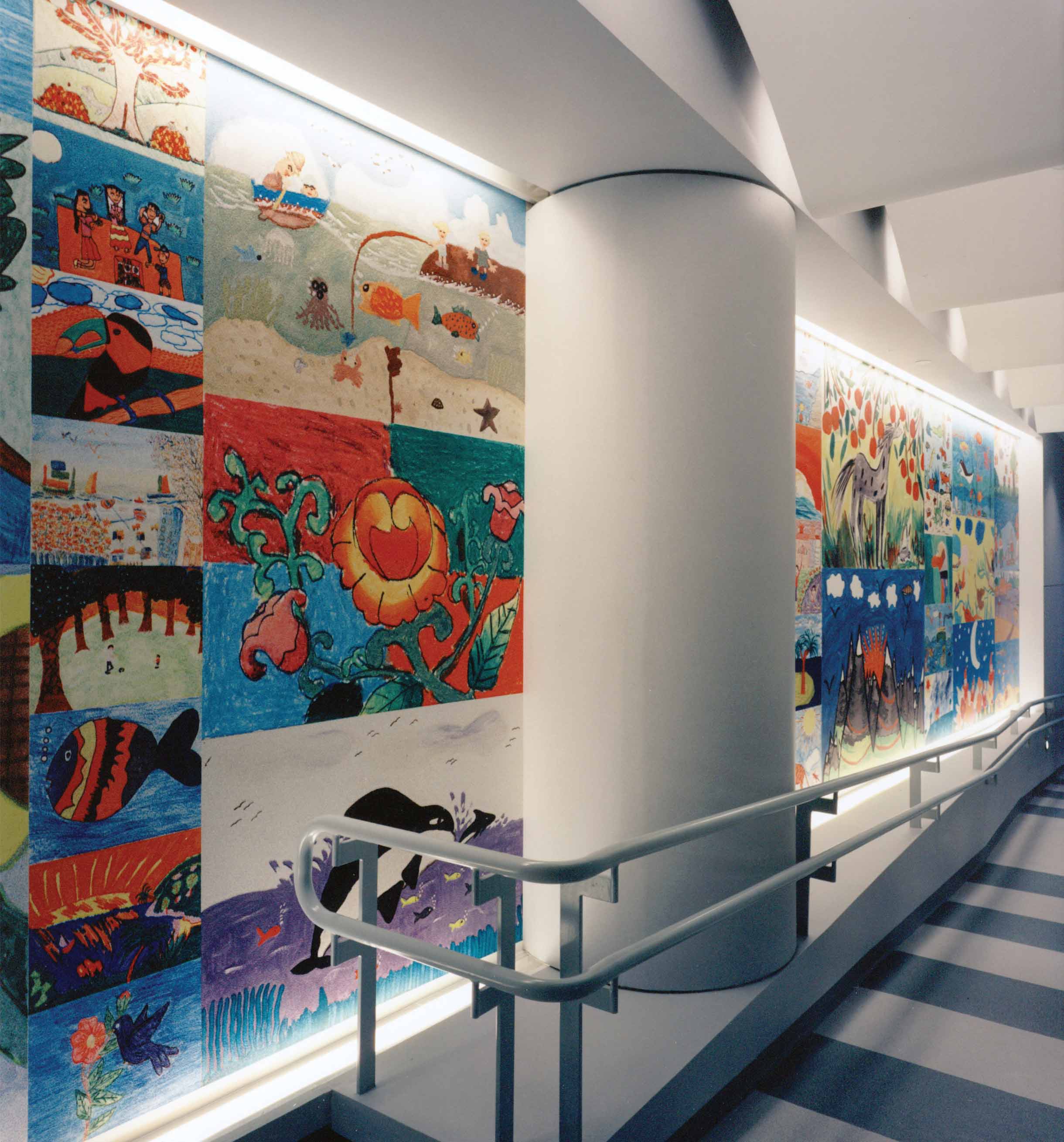 Some students may be hyper or hypo-sensitive to visual stimuli, making it challenging for them to focus or relax. Therefore, it's crucial to think about different types of lighting, such as light coves and dim lights, to create a calming or alert environment.  Incorporating biophilic design elements, such as greenery and water features, can also reduce noise levels while increasing productivity and improving mood.
Finally, schools should have calm corners where students can self-regulate. These spaces should provide a neutral sensory environment, with cool colors like blue and green that create serene and relaxing atmospheres.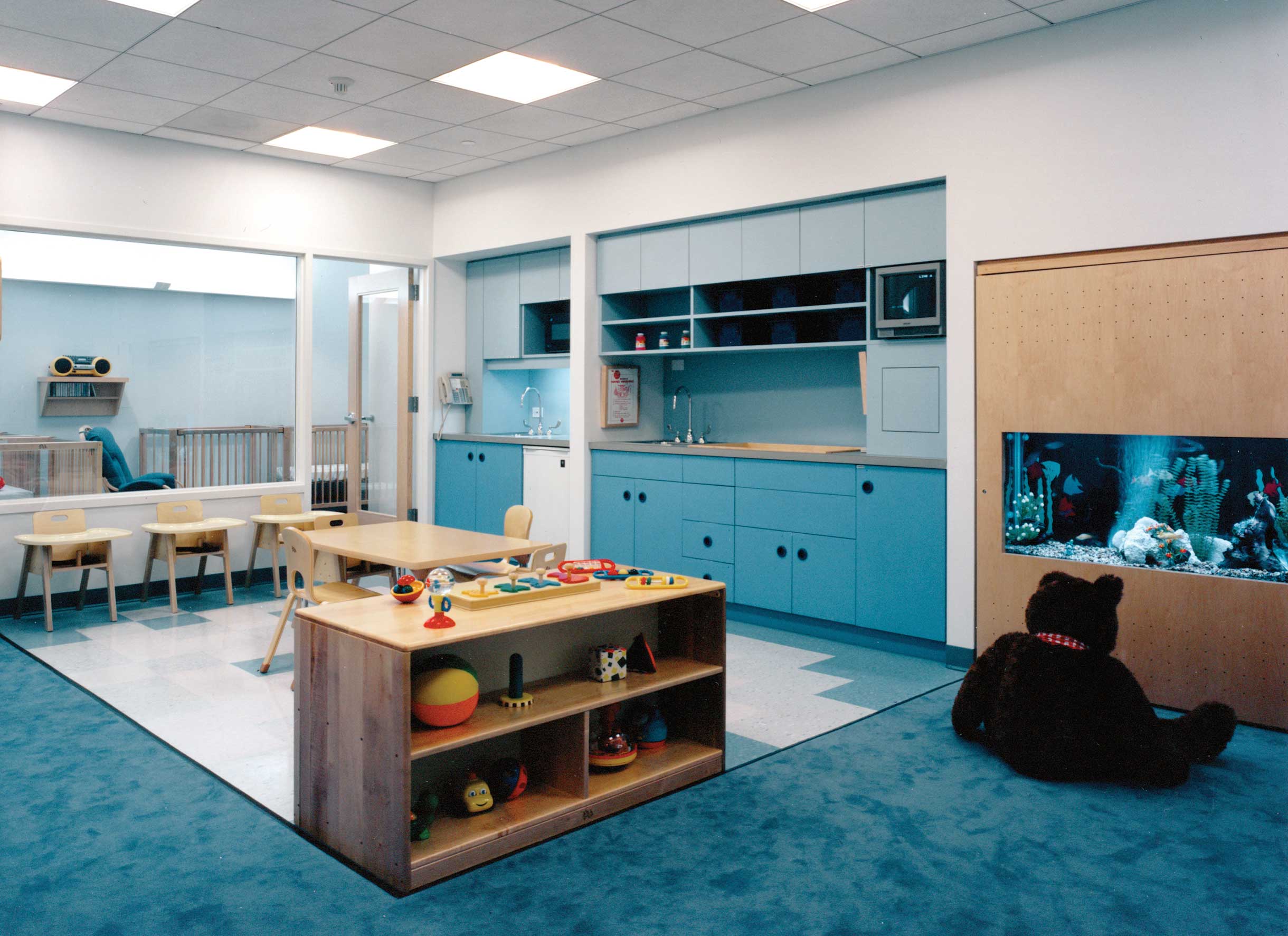 The PfizerKids Childcare Center incorporates many of these strategies, including thoughtful lighting design, a soothing color scheme, biophilic elements, and sound-absorbing materials to create a calming and relaxing atmosphere. Despite its challenging location inside a corporate headquarters building, the design maximizes the available natural light and sequences spaces to engage and focus the children.
Human beings have a natural tendency to engage with their environment through multiple senses, which can make it challenging to ignore conflicting stimuli.
Eco-friendly Design and Wellness
One quarter of Americans participate in school activities each day as teachers, students, staff, or administrators. According to the Environmental Protection Agency (EPA), half of these individuals are exposed to harmful indoor air pollutants, such as chemical fumes, asbestos, and mold. Given that Americans spend more time indoors at school than in other countries, it is crucial to prioritize a healthy indoor environment that can positively affect students' and educators' mood, focus, and academic performance.
Studies spanning several decades have established a relationship between building conditions, such as indoor air quality, classroom acoustics, thermal comfort, and daylighting, and students' and educators' productivity. Therefore, integrating healthy green building technologies is vital to improve their overall well-being, academic achievement, and resource efficiency.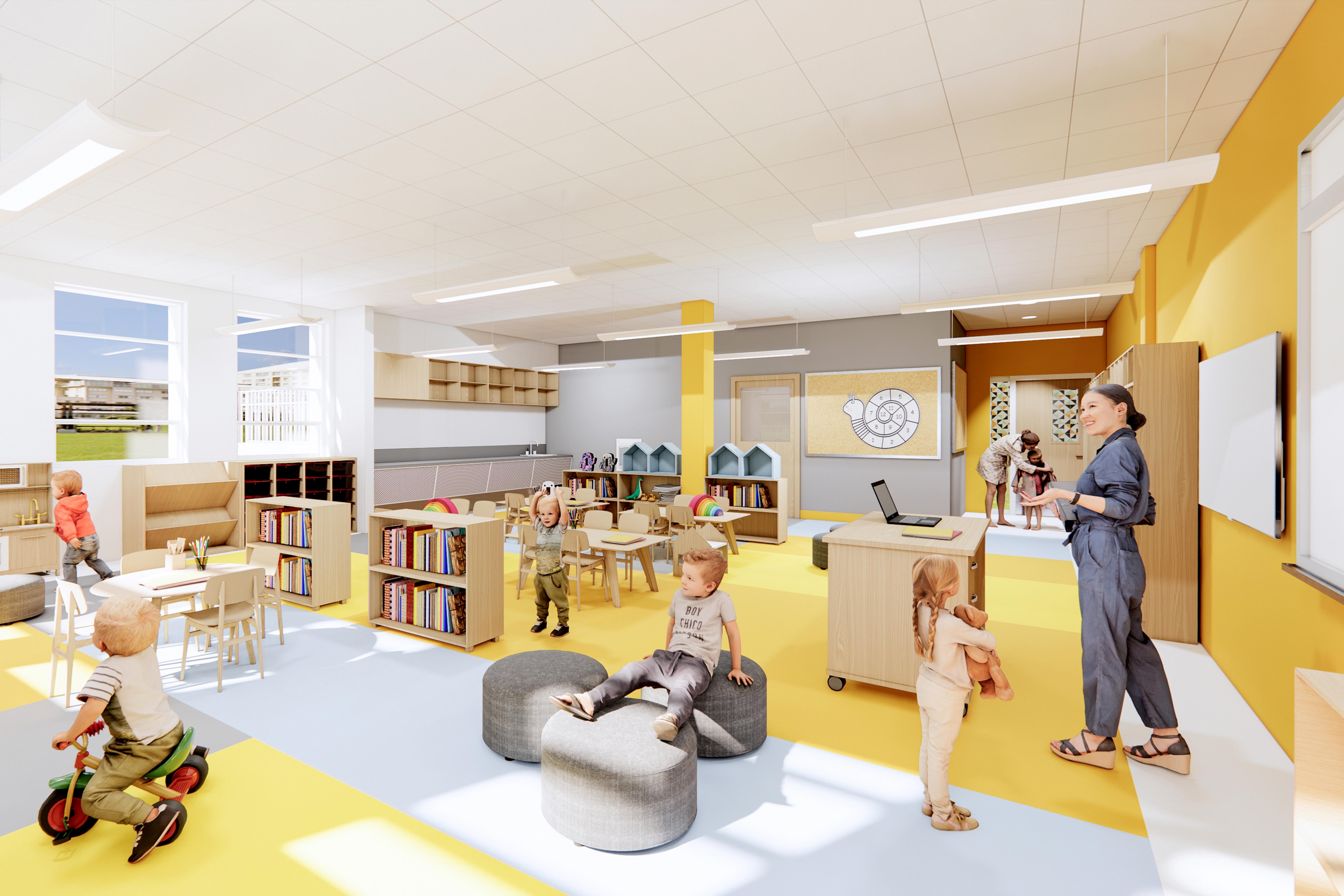 Incorporating zero-VOC and green materials, installing a properly designed HVAC system to regulate temperature and humidity, and adding outdoor airflow ventilation can decrease the risk of exposure to harmful toxins, allergens, and other pollutants, ultimately reducing the prevalence of health issues such as asthma.
Smart daylighting, a process that involves dimming or turning off electric lights when natural sunlight is sufficient, can be achieved using basic sensors and controls paired with energy-efficient windows and skylights. This strategy saves energy while creating a more enjoyable learning environment by increasing the amount of natural light.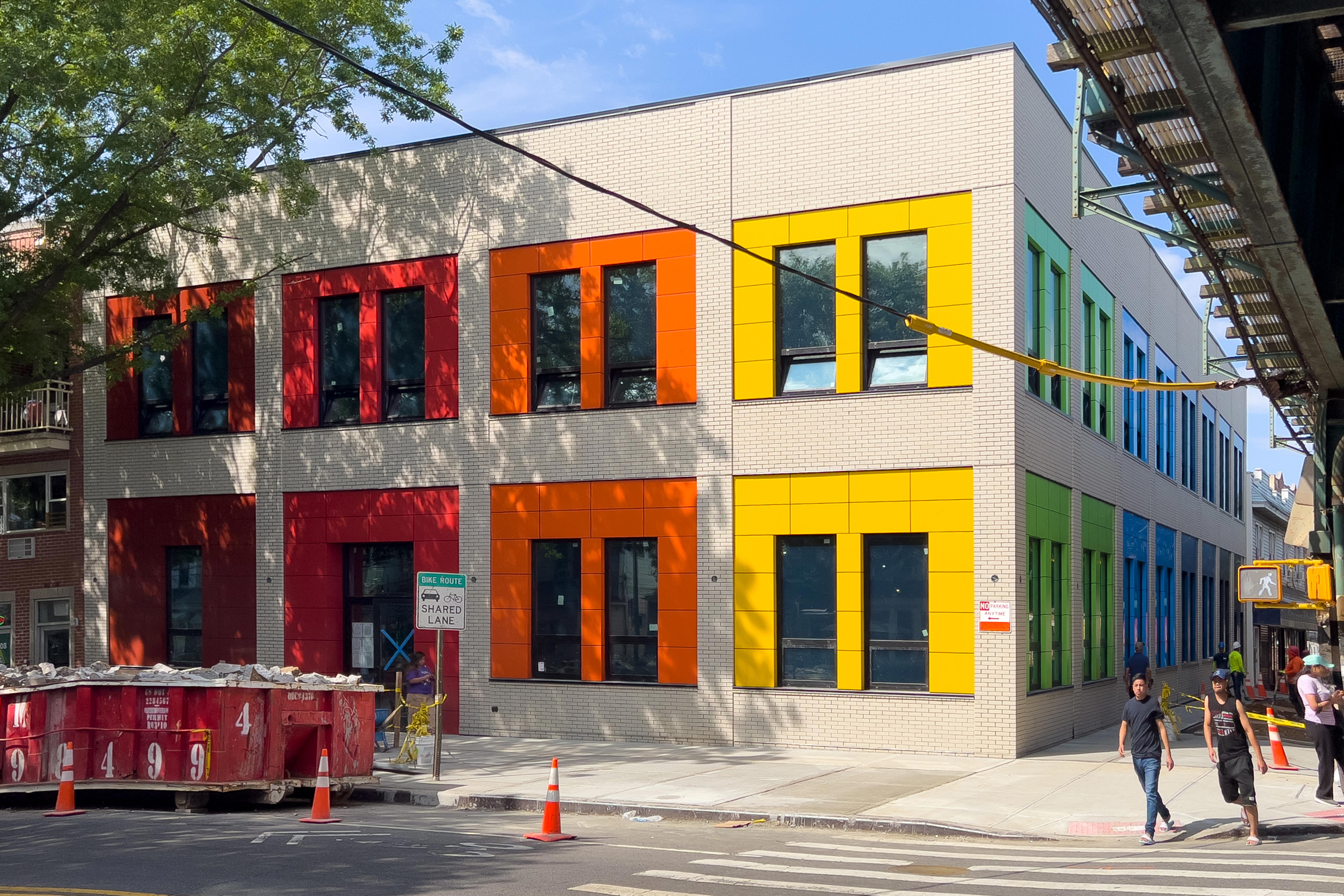 Circular's Corona 3K Center School in New York, is a bright and colorful example of incorporating eco-friendly techniques. This building was designed under an innovative NYC School Construction Authority program, which repurposes existing or under-construction facilities for fast-track conversion into pre-K schools. The poly-chromic theme extends from the facade into the hallways, play areas and interior classroom spaces. Passive House principles were employed to upgrade the structure, including specifying an all-electric VRF heat pump HVAC system, continuous air barrier, additional insulation, energy recovery ventilation and high-performance windows. 
Healthy indoor spaces boost student-teacher mood, focus, and academics.
The design of modern schools is rapidly evolving to prioritize the needs of both students and teachers, moving away from the stale and static layouts of the past. The contemporary approach values active learning spaces that promote flexibility, a multi-sensory experience, and eco-friendly design, resulting in vibrant learning centers that promote learning and holistic wellness. The incorporation of adaptable design elements like movable partitions and folding walls, and the creation of sensory spaces can help create a conducive learning environment for the children. A focus on healthy materials, air quality, acoustics and safe spaces promotes holistic wellness for both students and teachers.
Modern approach prioritizes flexible, sensory-rich, eco-conscious spaces for vibrant and wholesome learning.