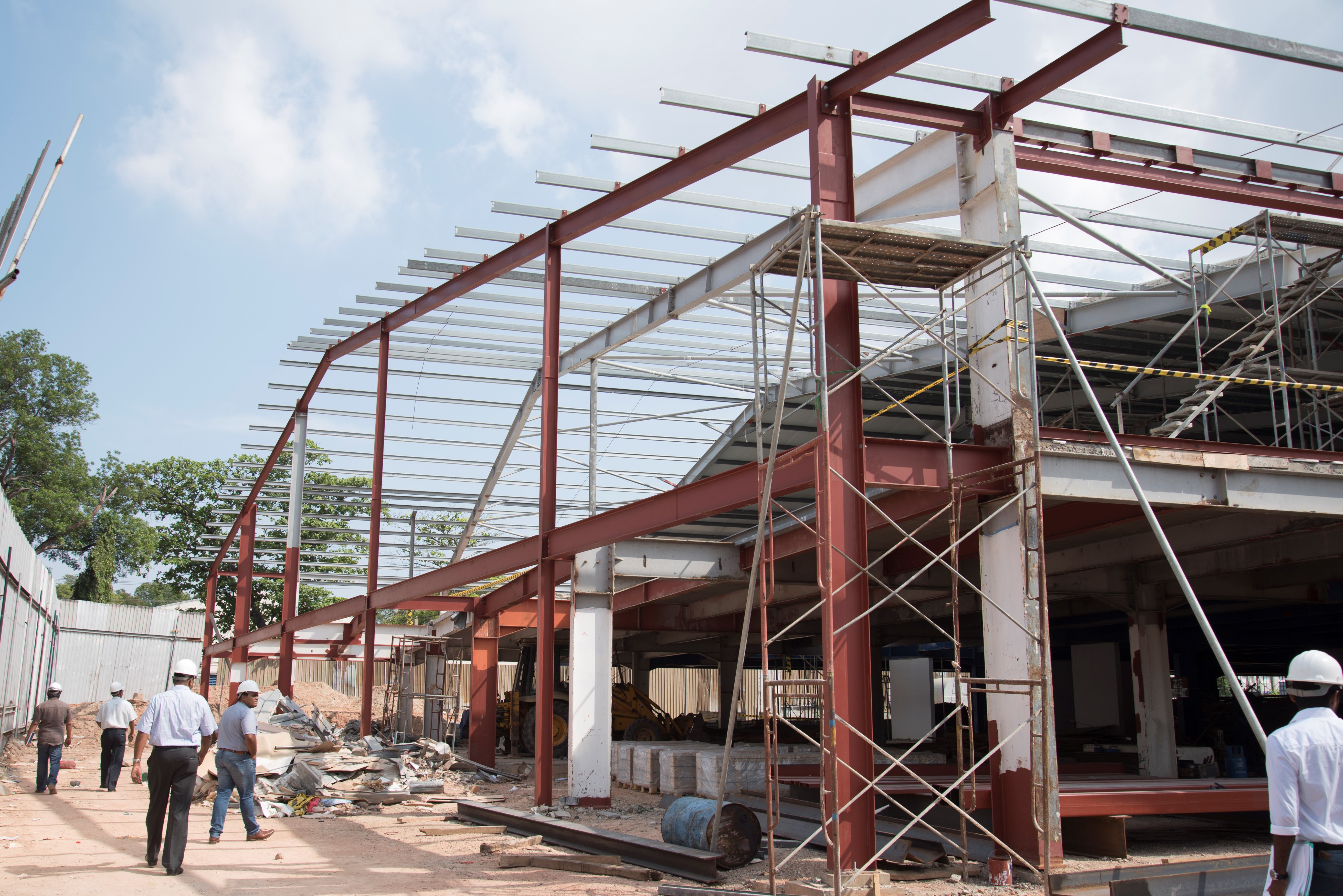 Part 2

How we did it: Star Garments Innovation Center - Efficient Adaptive Re-Use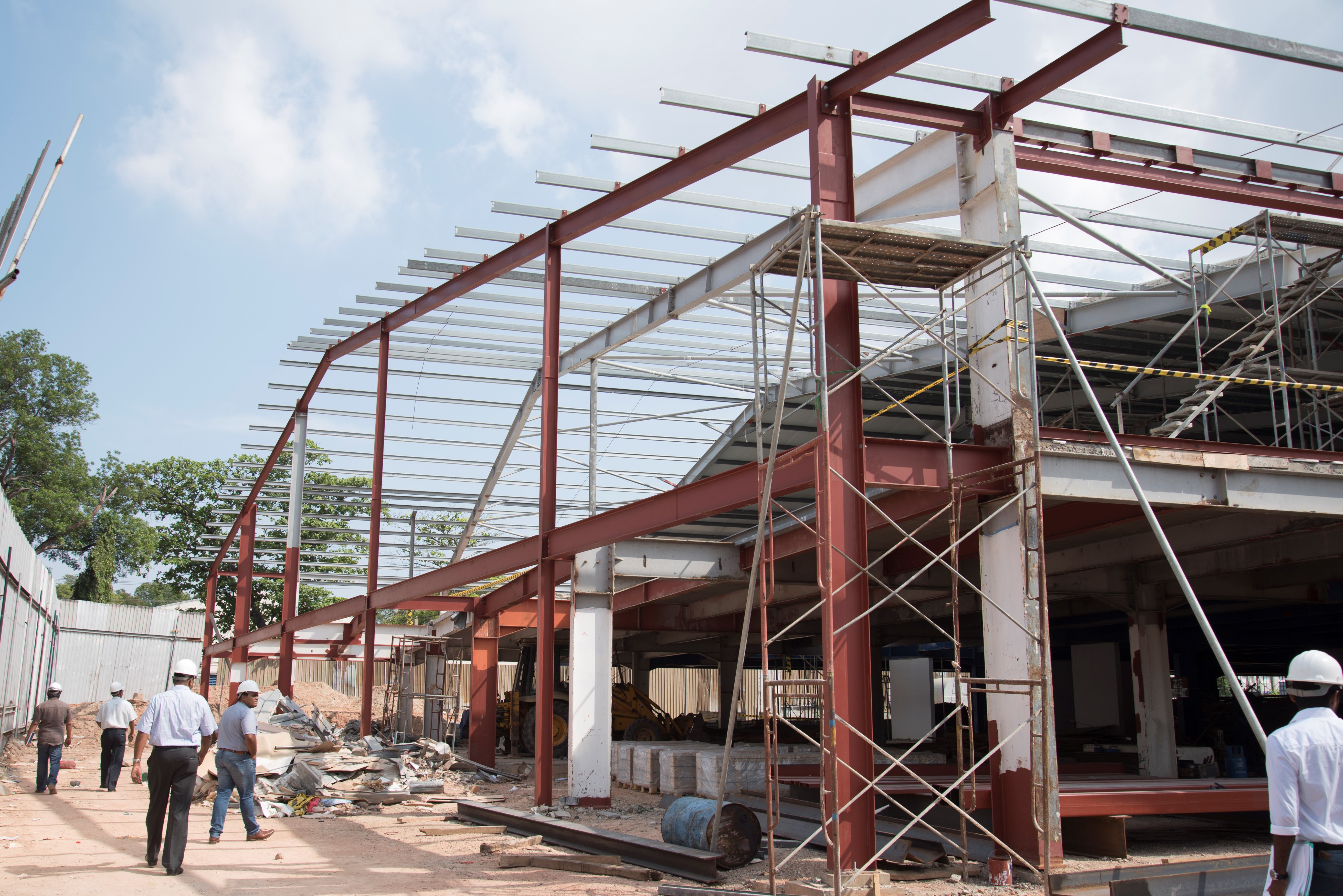 Reducing Waste and Cost
The process involved no new excavation or foundations. By choosing to renovate an obsolete facility, the project dramatically reduced the waste, carbon emissions and fossil fuels typically required for demolition and new construction.
The building design methods were engineered to respond to the local climate and construction capabilities. The existing industrial shed was first stripped down to its bare steel skeleton and concrete slab on grade. Modifications were then made to the walls and structure.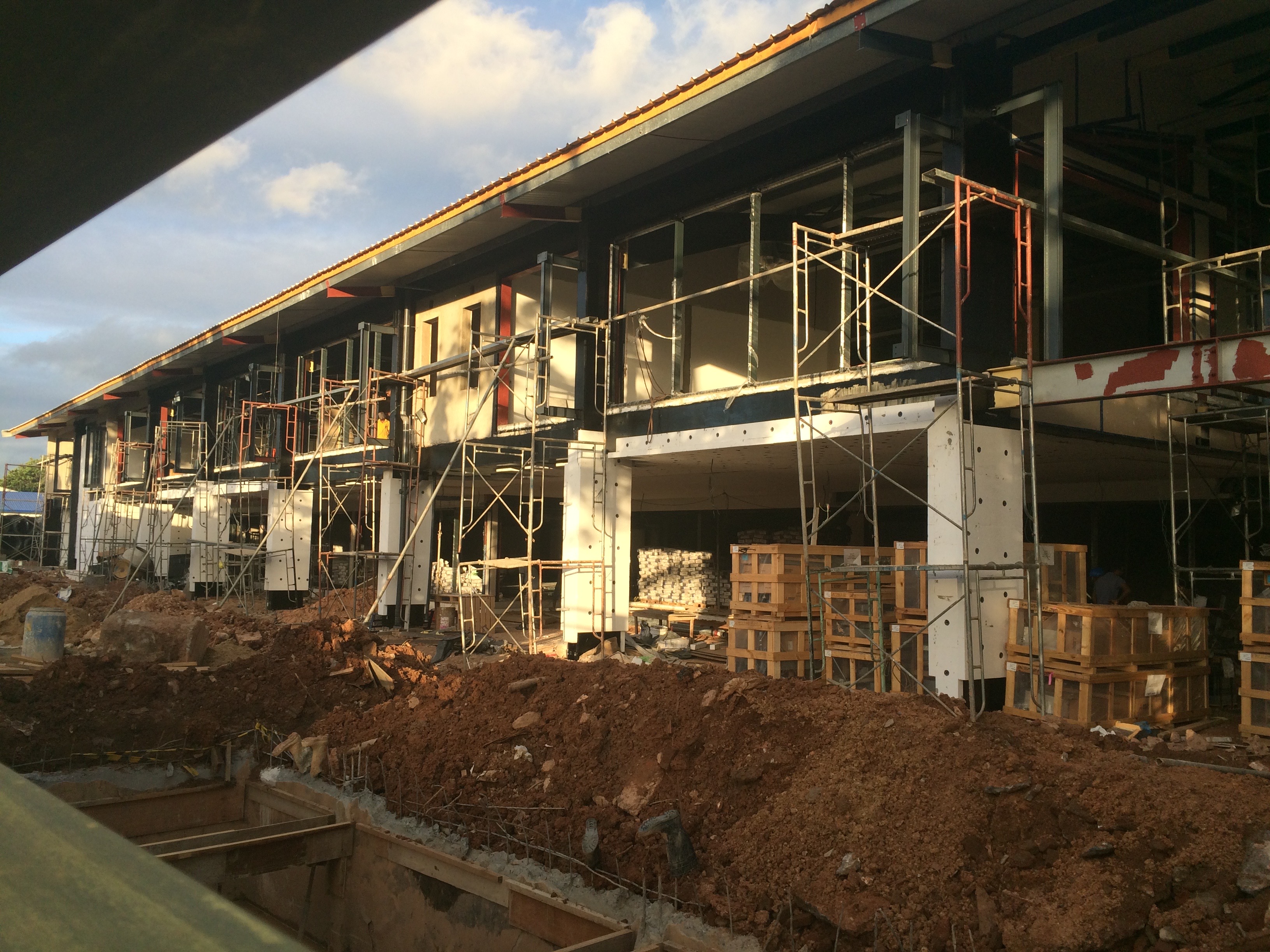 Local Skills & Materials
Despite importing some high-tech materials for the design, local materials and building techniques were used wherever possible to ensure successful execution by the workers on site. A conscious attempt was made to keep the design low-tech and use simple details to avoid complications in execution. 
The standard treatment of solid masonry infill walls included applied liquid air barriers, foam insulation and stucco coating on top.  Mock-ups for different assemblies were made on site to avoid errors.
Insulated roof sandwich panels were used for thermal and moisture protection. The roof assembly was easy to install and requires almost no maintenance.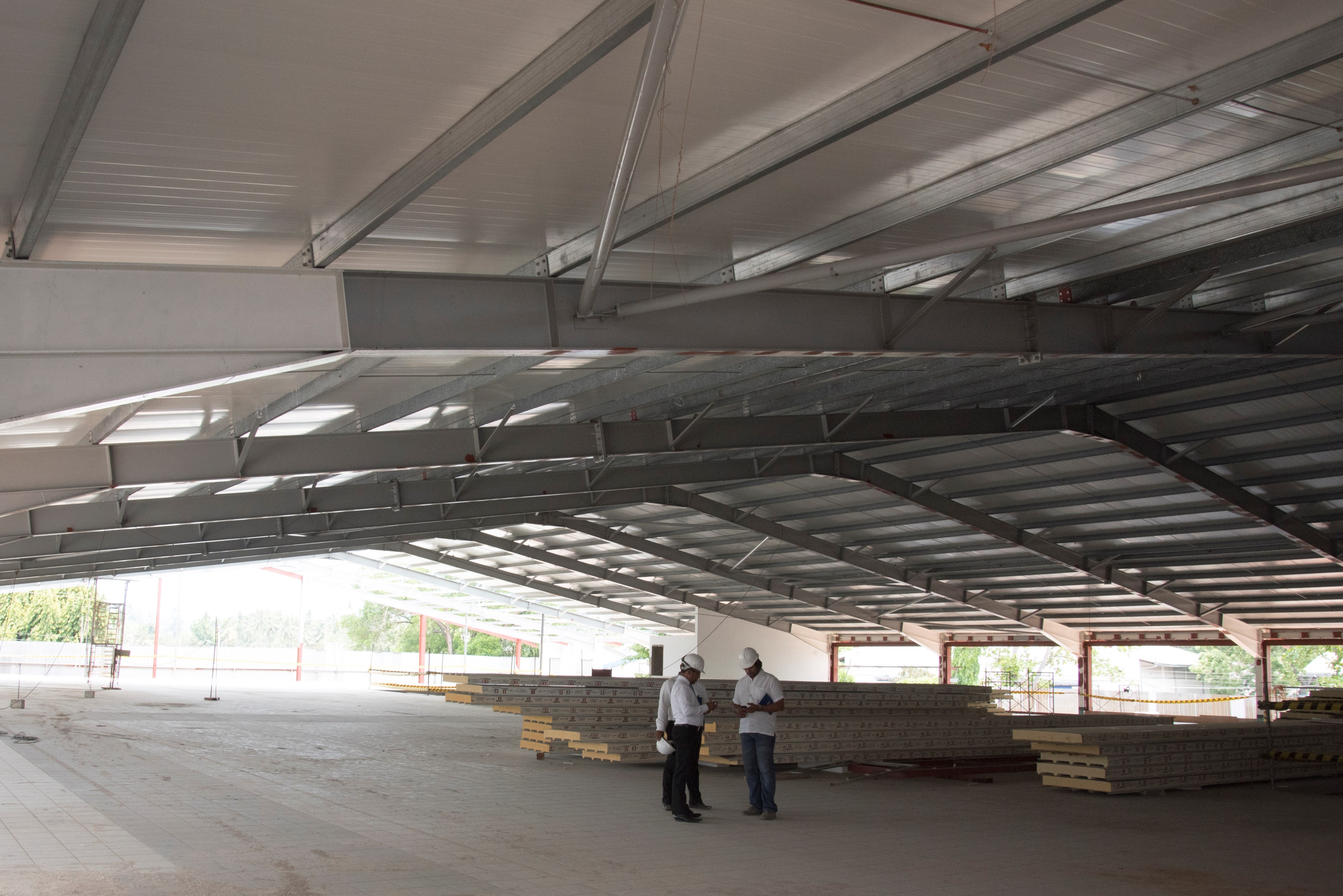 New Windows and Shading
The renovation plans for the building replaced the old metal cladding with large areas of fully glazed facade. High performance windows were selected to maintain the air barrier and reduce energy loss. 
The windows were pulled back from the perimeter on the lower level, creating a roof overhang that was designed to provide shading and reduce solar heat gain. 
The use of a fixed exterior shading screen acts as a second skin to the building, cutting solar heat while allowing ample natural light throughout the day into the interior workspaces.  The pattern of the perforations preserves visibility from inside allowing workers inside to enjoy daylight and views.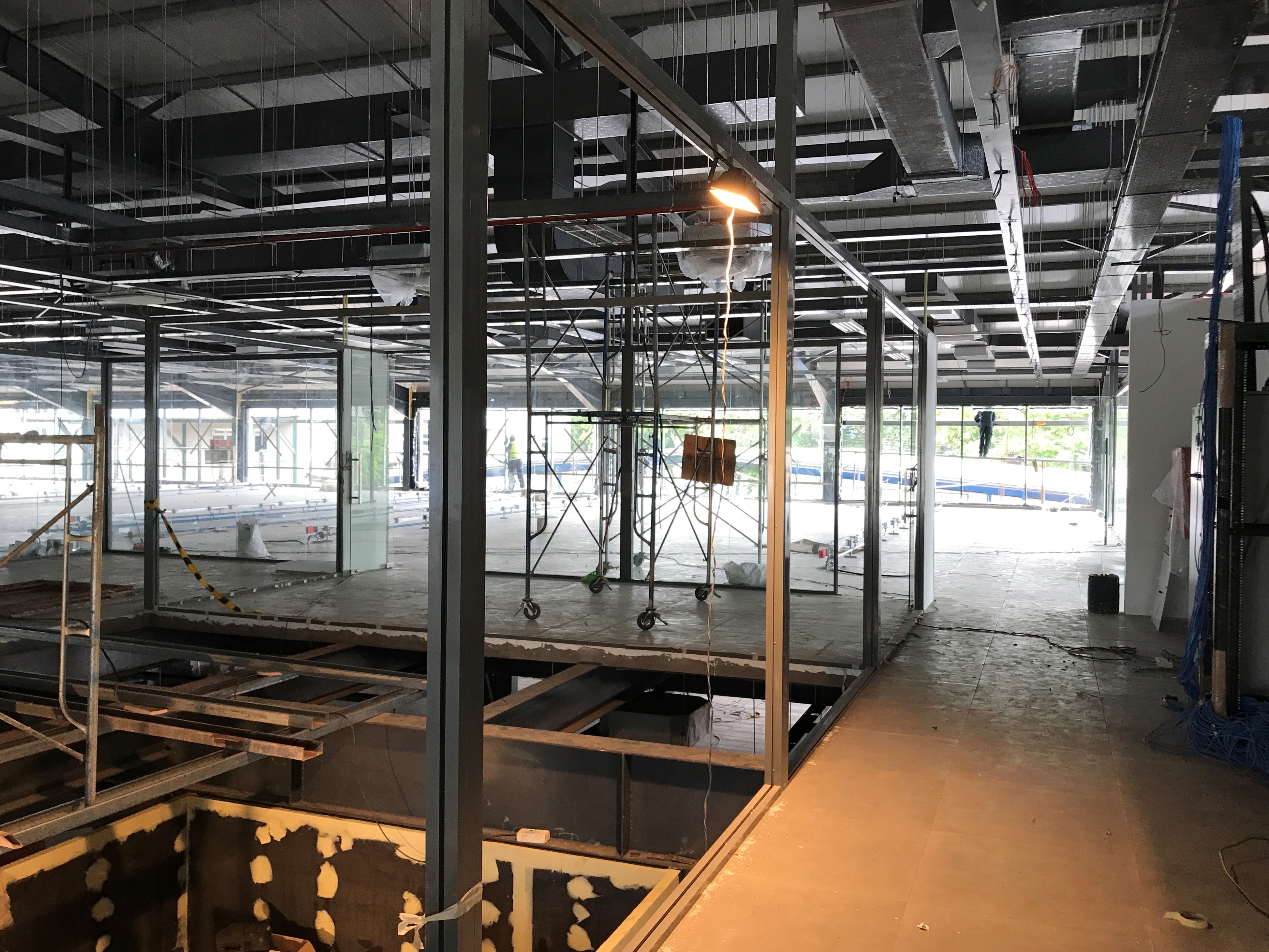 New HVAC Infrastructure
While much of the original structure was preserved, the renovation relies on a new high-performance air-conditioning system which includes energy recovery ventilation (ERV) units to capture cooling that would normally be lost through exhaust.  
By building to passive house standards, the size and capacity of the AC units could be significantly reduced while providing much better comfort and performance.
Local Collaboration
Carrying out construction work on a remote site with a different climatic, cultural and governance structure highlighted the importance of working collaboratively with the local engineers and contractors. 
Making sure that the design methodology resulted in a renovation that was easy to build with local skills and materials was of paramount importance for the successful execution of the project.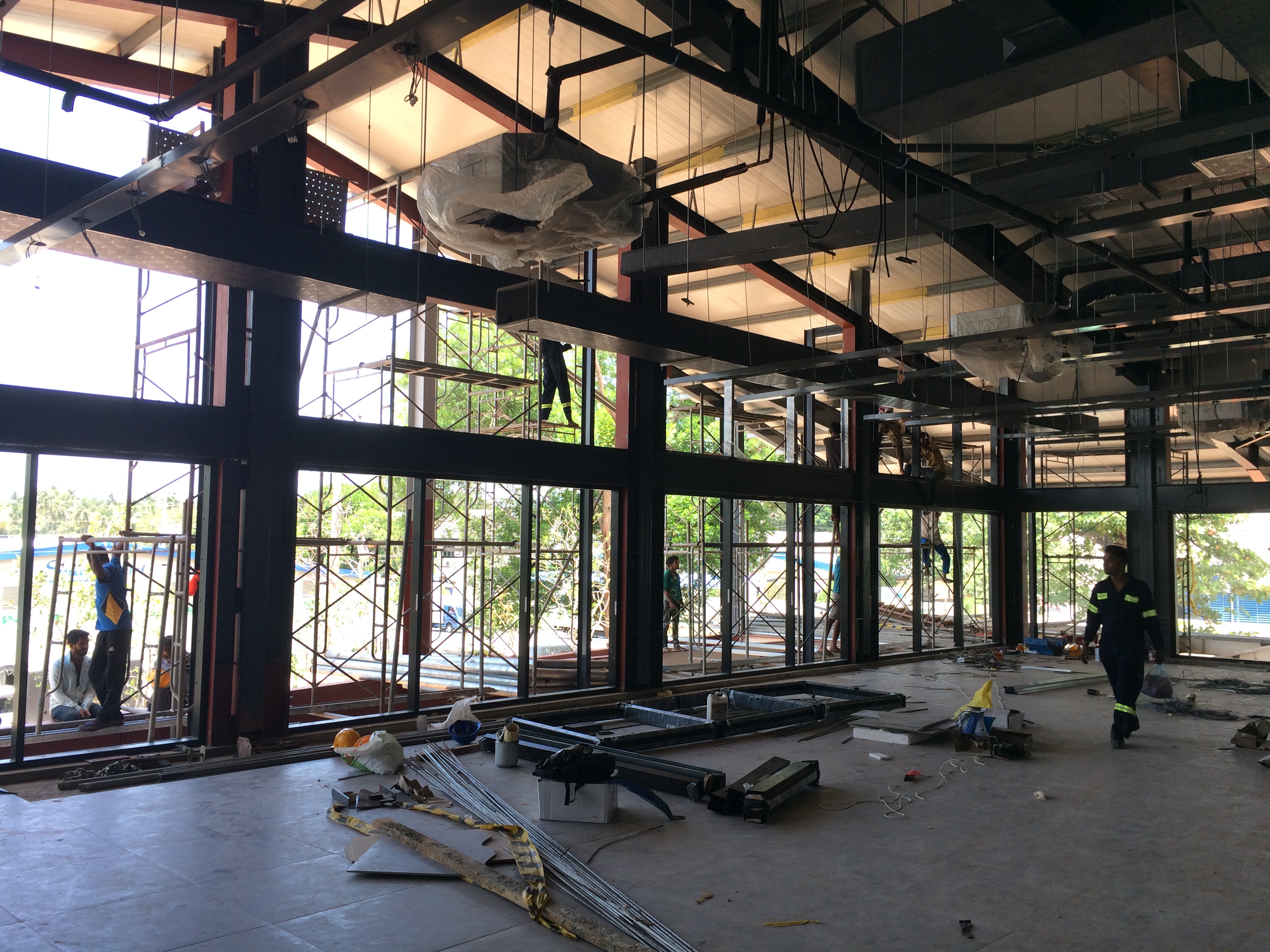 Up next: We will dive deeper into the specific passive house elements of the design.