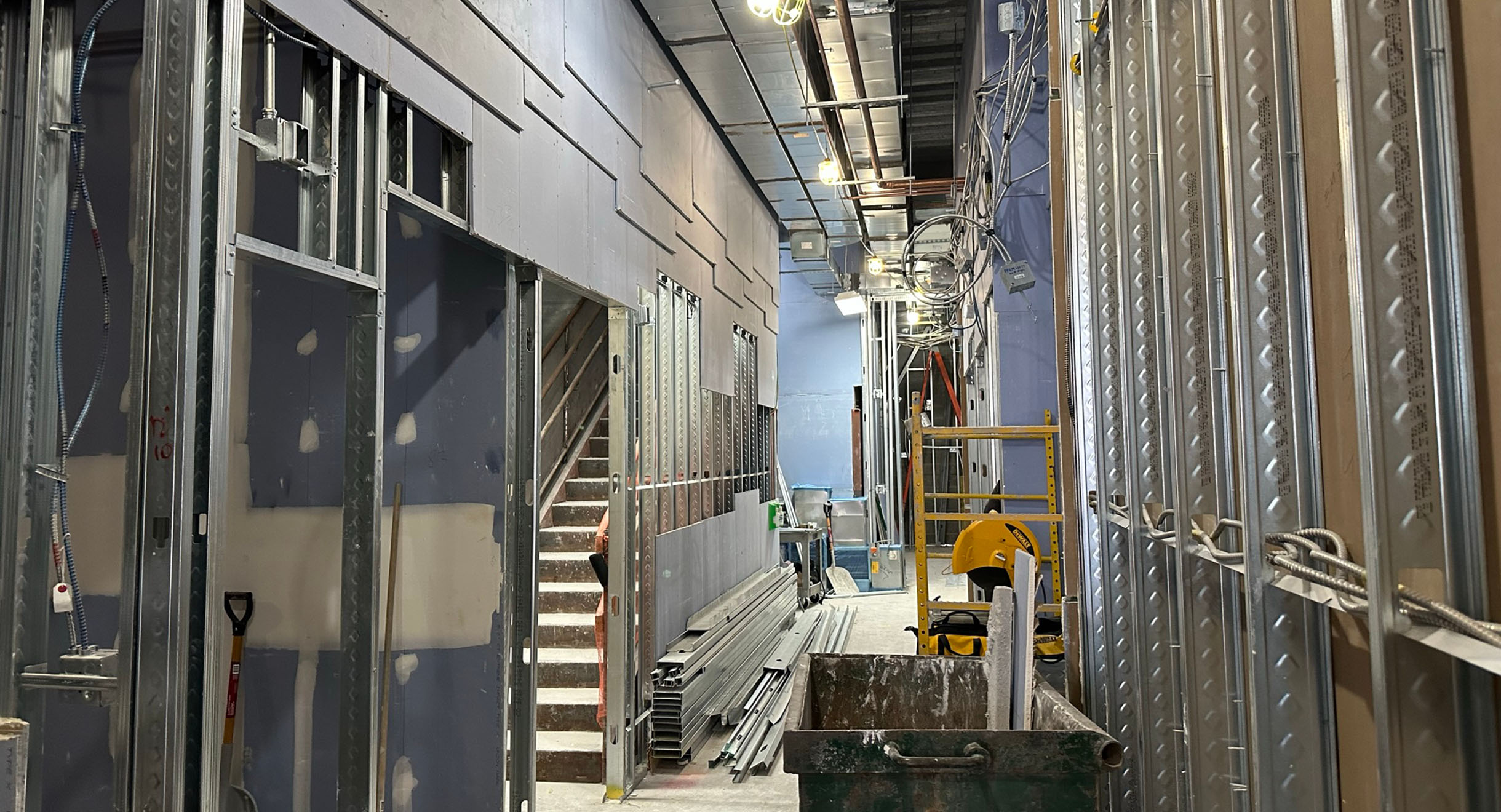 Part 2

A School is Born - High Performance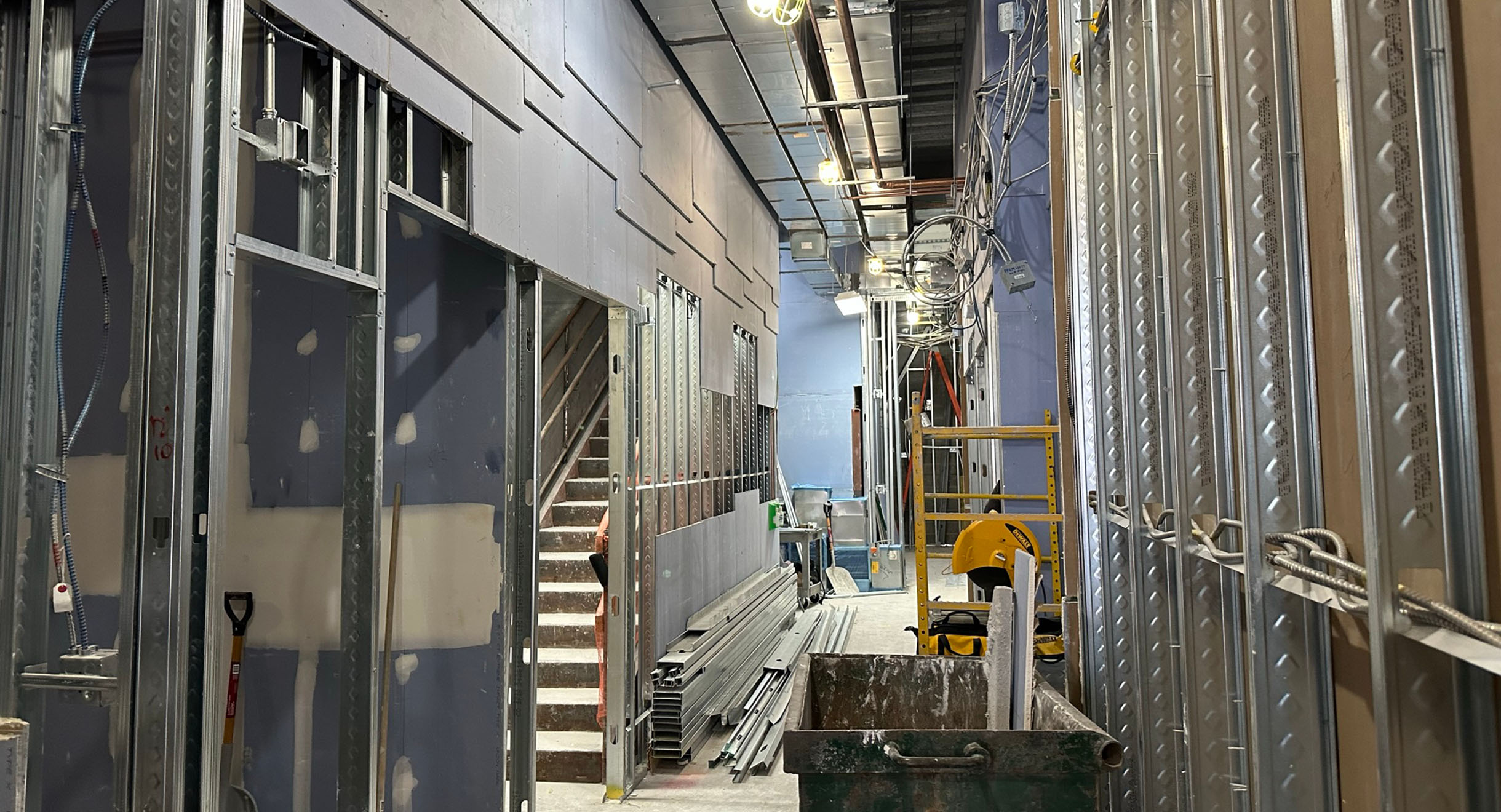 Following handover by the landlord, one of the first objectives was to build in from the cladding to add significant amounts of insulation at the exterior walls. A combination of poly-iso sheets and conventional fiberglass batts significantly increased the R value of the wall assembly.
In the construction of every Passive House building, meticulous attention is given to the installation of a high-performance air barrier. Even though this particular project was not pursuing an official certification, this critical component is continuously installed atop the insulation layer, serving as a vital element in achieving the building's exceptional energy efficiency and airtightness.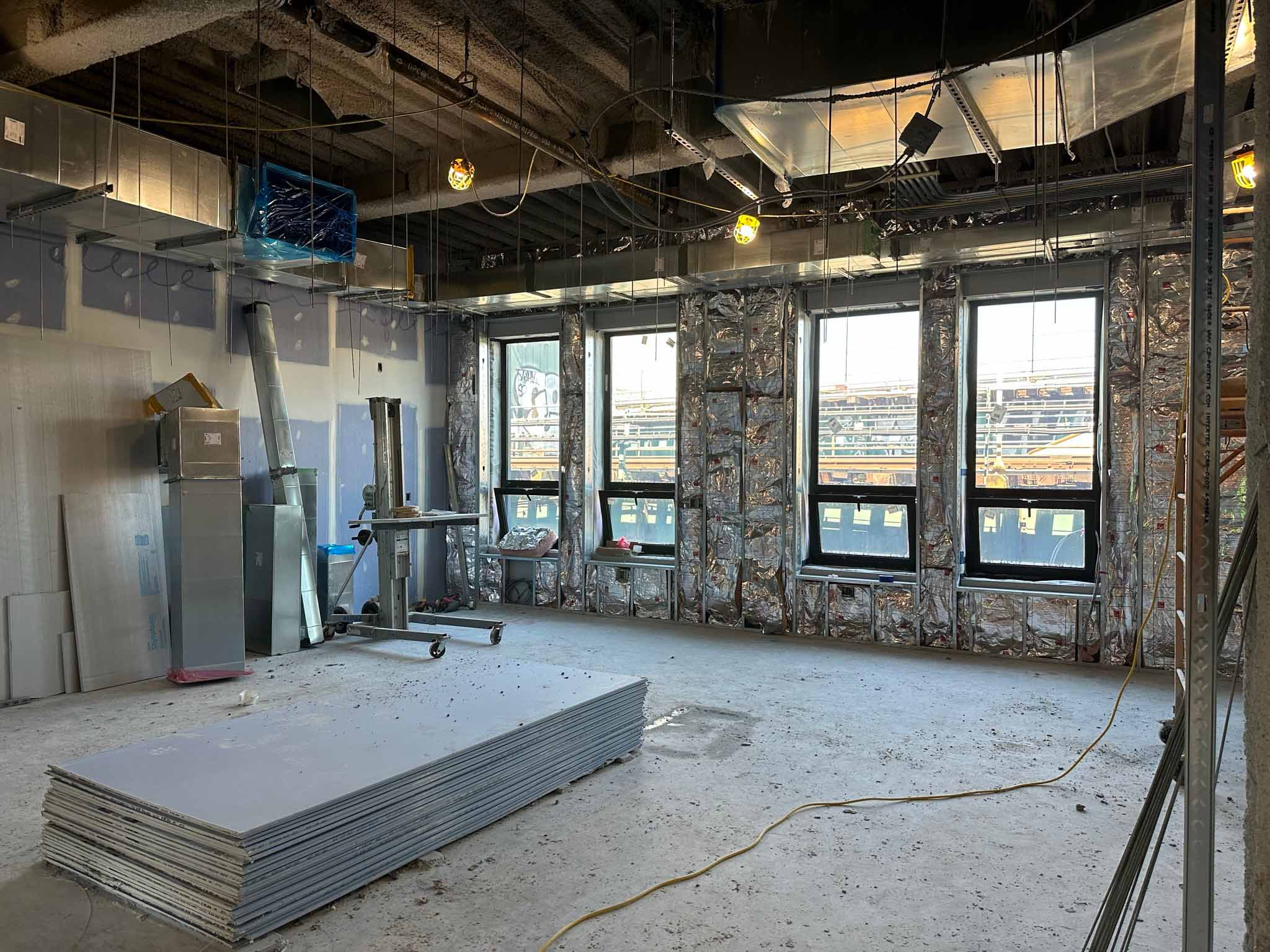 Monokote fireproofing was chosen to provide an additional layer of fire protection. This advanced fireproofing material was applied to structural columns and beneath the concrete slab, directly on the exposed steel deck. This strategic placement significantly elevates the building's fire rating, ensuring an extra layer of safety and protection for its occupants.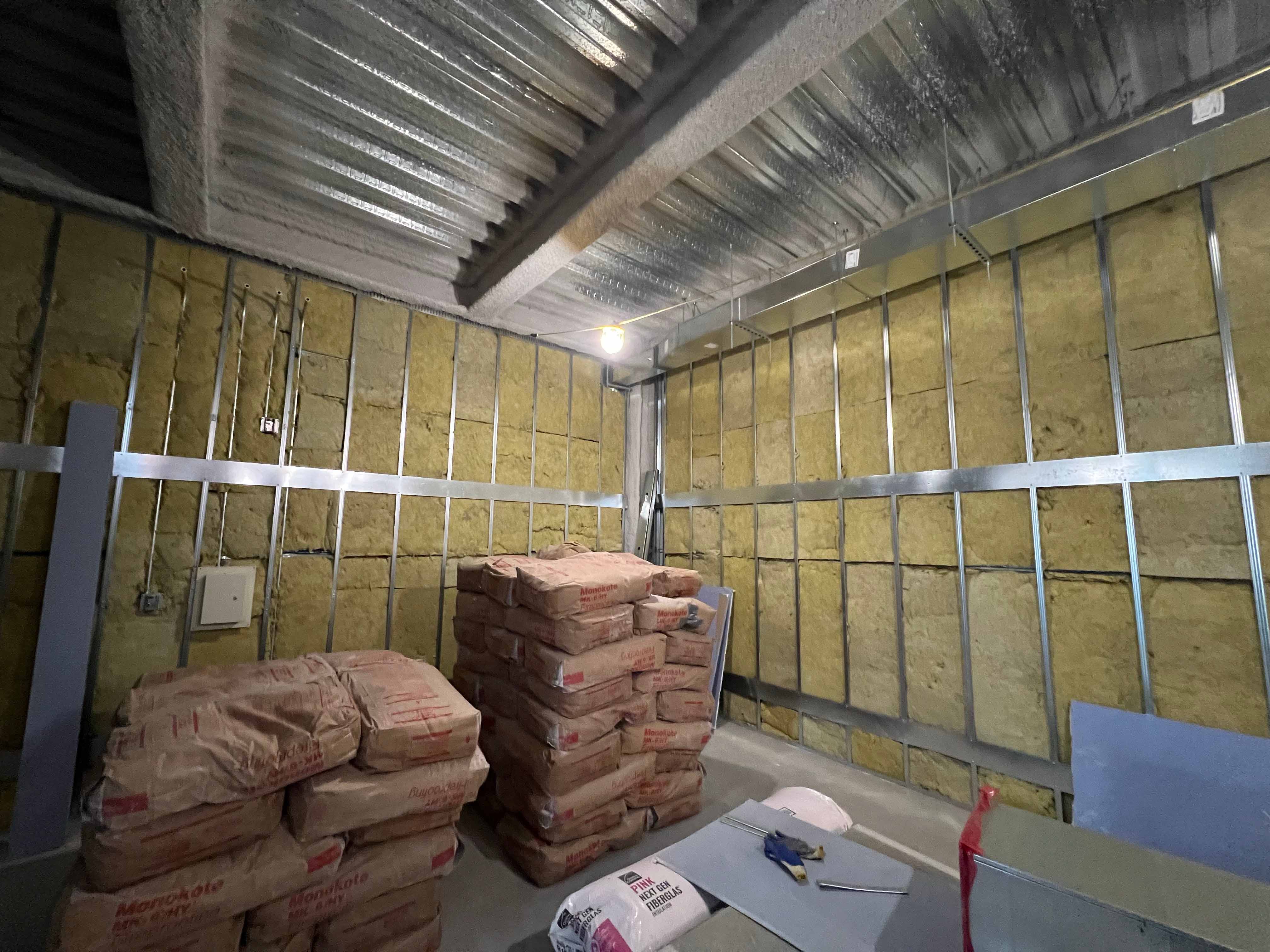 In other areas of the building large amounts of drywall have been brought on site, ready for installation. A two hour fire rating was applied to the walls at vertical exits as well as exit discharges, using an UL-approved assembly with multiple layers of gypsum wall board on each side of the wall. An additional layer of gypsum was applied for seamlessly integrating the tackboards into recesses in the hallway walls.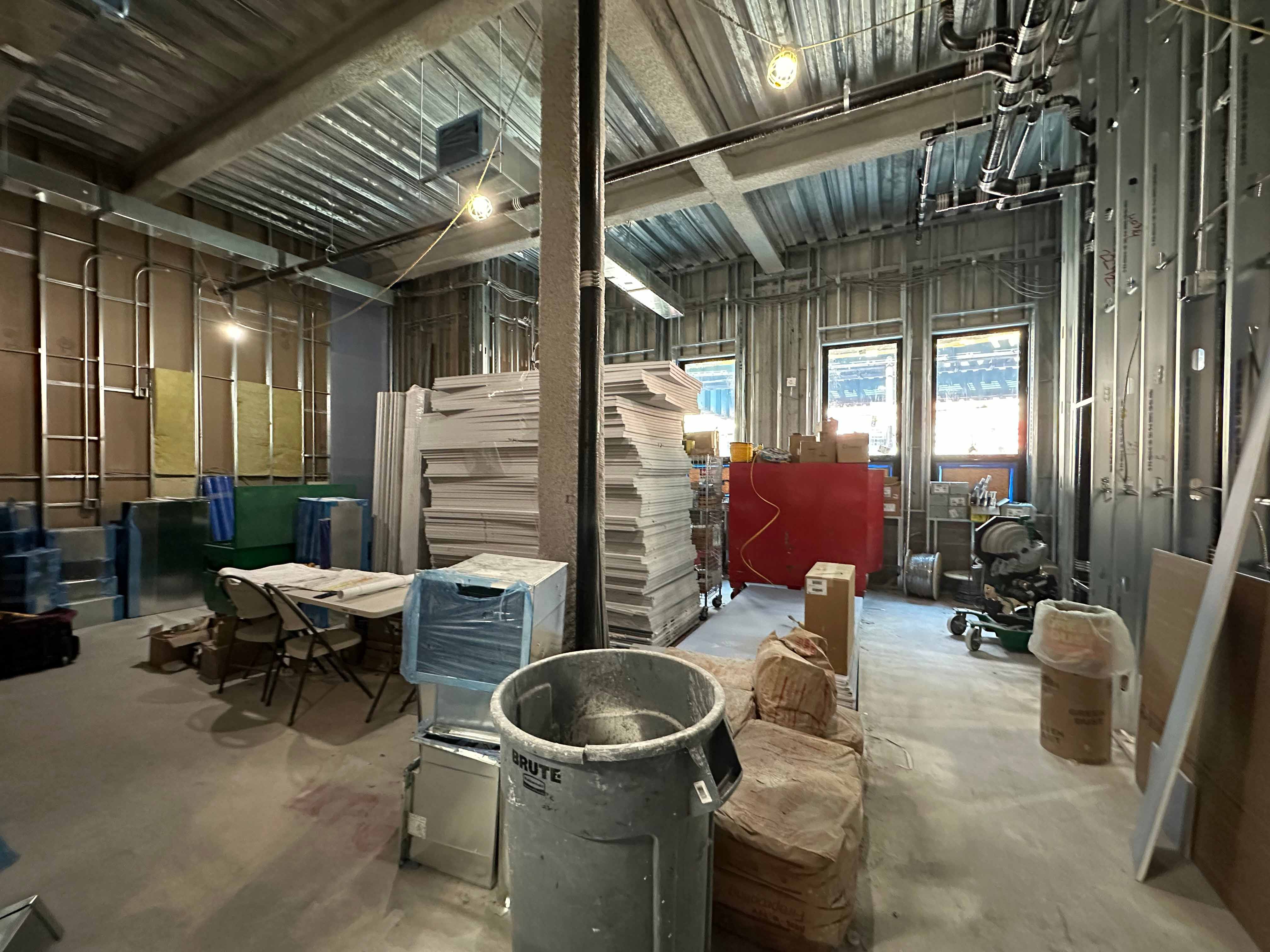 A thorough inspection process was carried out during the construction phase to guarantee the correct installation of insulation and proper handling of penetrations in the building envelope. Safety considerations regarding fireproofing took precedence throughout the construction phase given the sensitive occupancy of the project.