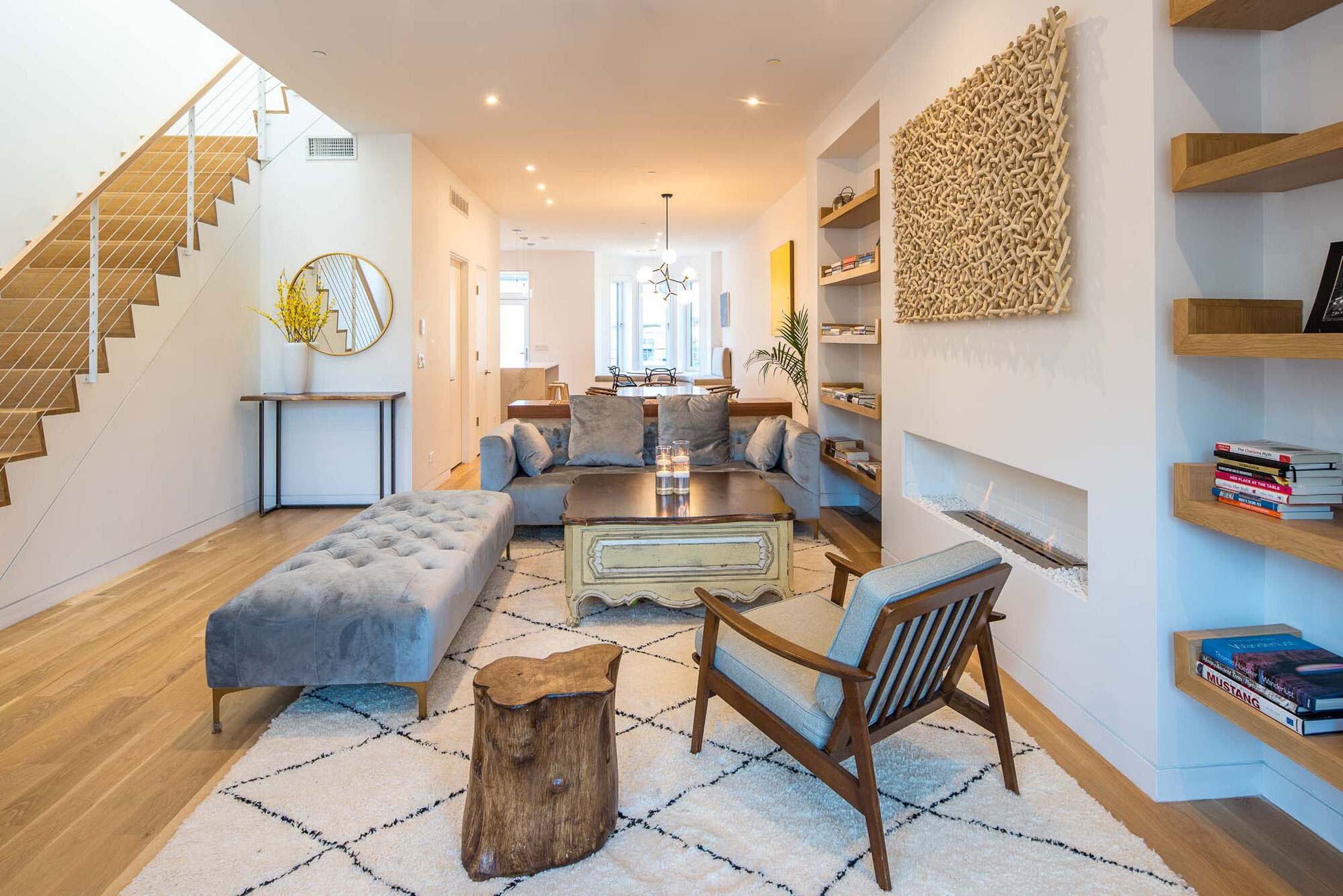 Part 2

How We Did It: Park Slope Passive House Series - Architectural Design and Layout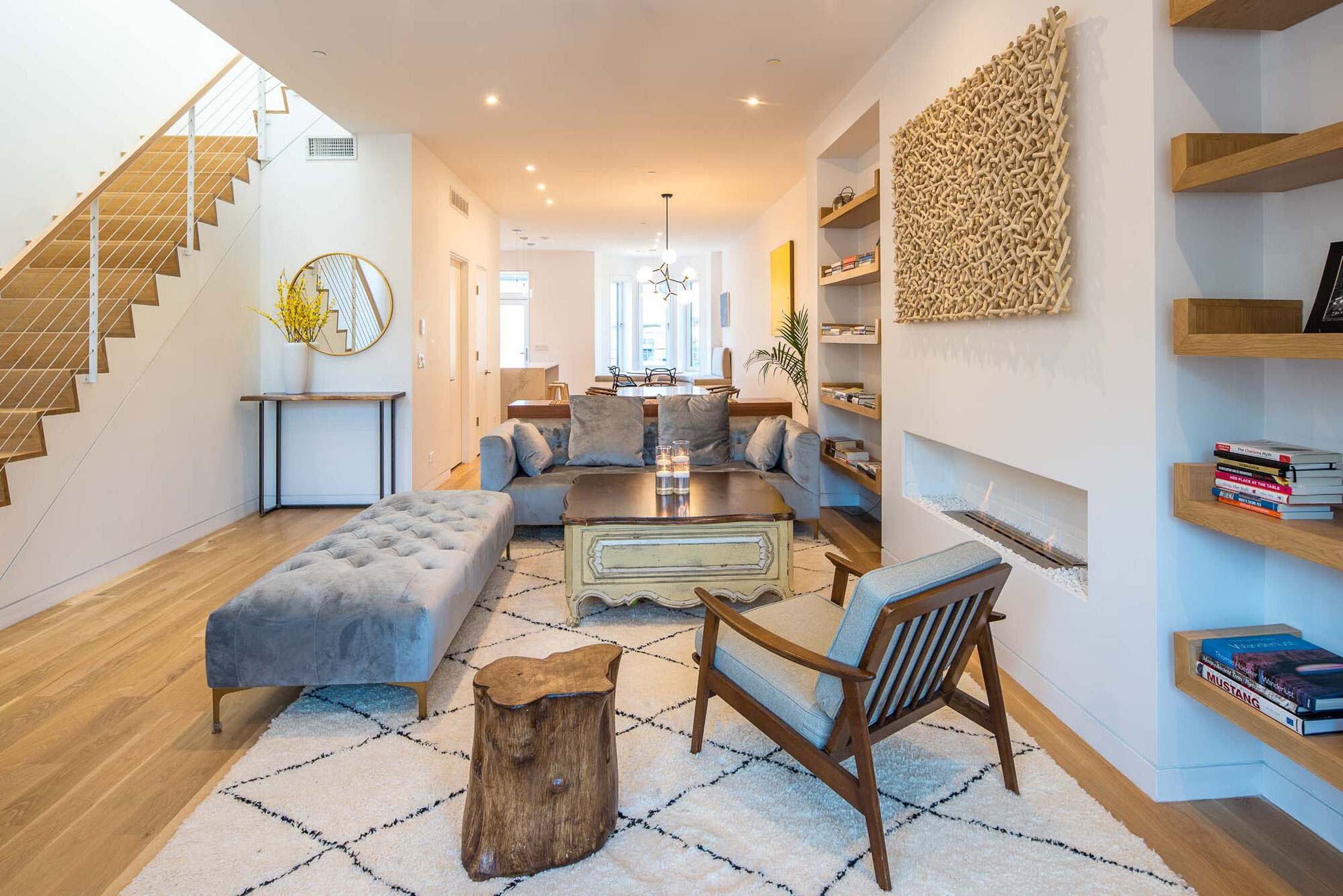 In this second post, we're taking a closer look into the architectural design and layout renovations, ultimately converting the building from a 3 family to 2 family townhouse, and bringing with it openness and light.
JPDA was tasked with transforming a 150-year-old Park Slope townhouse on a landmarked block from a 3- to 2-family unit. Our clients ultimately wanted a conversion that would create a duplex for themselves with a rental unit on the ground level.
Doing so also transformed the backyard into a shared yet separate outdoor space: the tenant's unit gained a patio while our clients retained the rest of the garden, made accessible through a new deck with connecting stairs.
The client wanted the first floor of the owner's duplex to be an open plan that was bright and minimal, while the upper floor would house a master bedroom and bathroom with a walk-in closet, as well as another bedroom, bathroom, and office.
A skylight was added above the staircase connecting the two levels, amplifying the natural lighting of the space even further.
JPDA was able to solve some important yet fairly typical issues that come about with a renovation, including sprinkler installations per New York's multifamily codes.
With the cellar not planned to be finished, there was sufficient space for the required sprinkler equipment and plumbing. Having identified this requirement in the early stages of the project, there was never any conflict with Passive House-related details.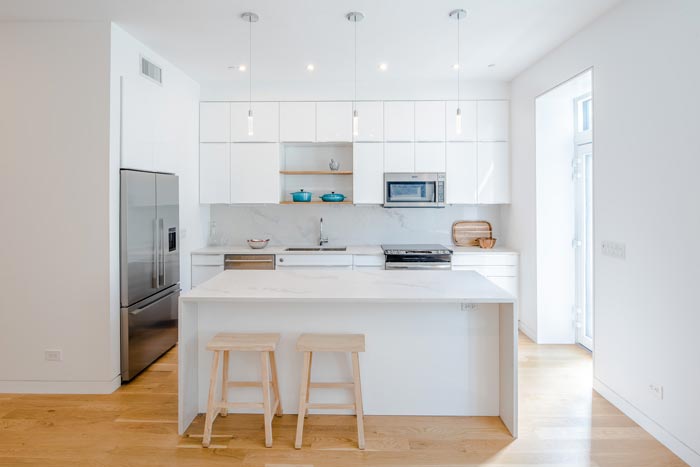 Previously:  We explained what the benefits of Passive House are. 
Up Next: We're diving into the core principles of Passive House, particularly looking at how the requirements adapt to an existing, landmarked building.