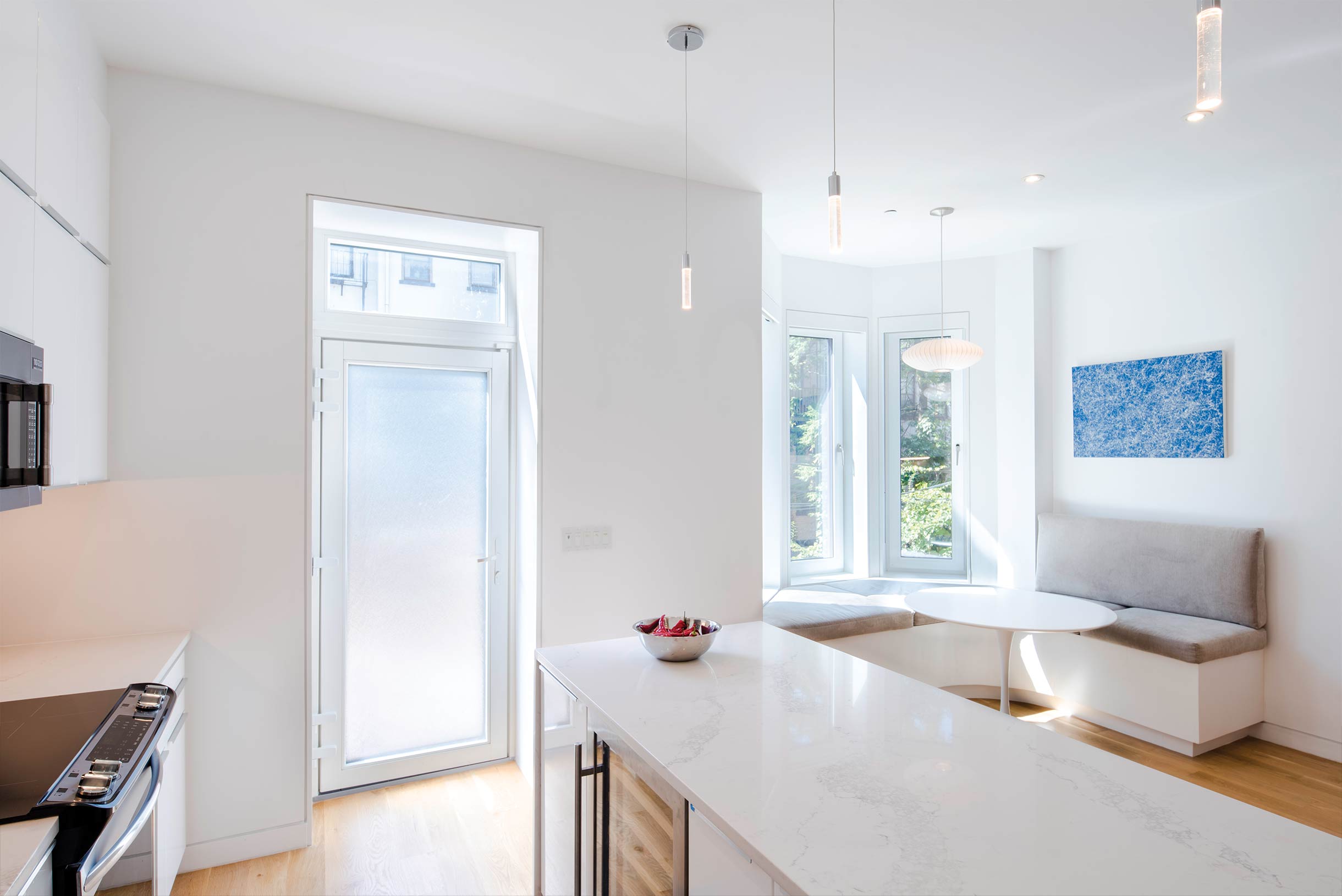 Part 9

How We Did It: Park Slope Passive House Series - Preliminary Blower Door Testing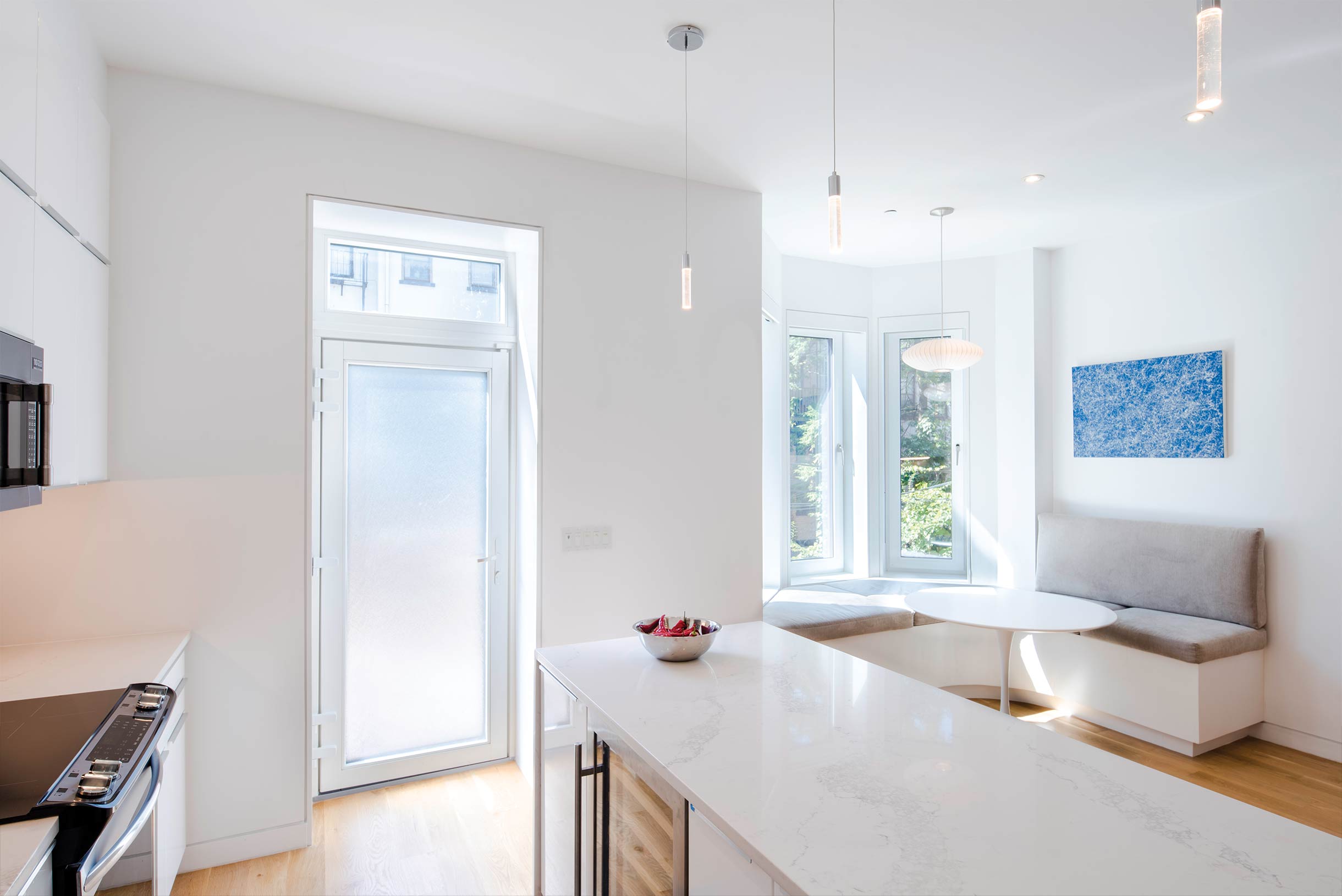 We're looking back at one of our completed Passive House projects, a landmarked multifamily townhouse in Park Slope, Brooklyn. Our last post explored new framing layouts along with new MEP systems that meet Passive House standards. With all initial elements in place now, we will move onto a preliminary blower door test to confirm the air-tightness of our walls and windows.
A preliminary blower door test used to measure air leakage usually gets done in a Passive House project after the installation of the airtight membrane, window, and doors. This allows a opportunity to more easily identify and fix problems before final finishes cover the affected areas. In the end, Passive House standards for a renovation expect an airtightness standard of 1.2 ACH, well below the NYC code of 3.0 Air Changes per Hour.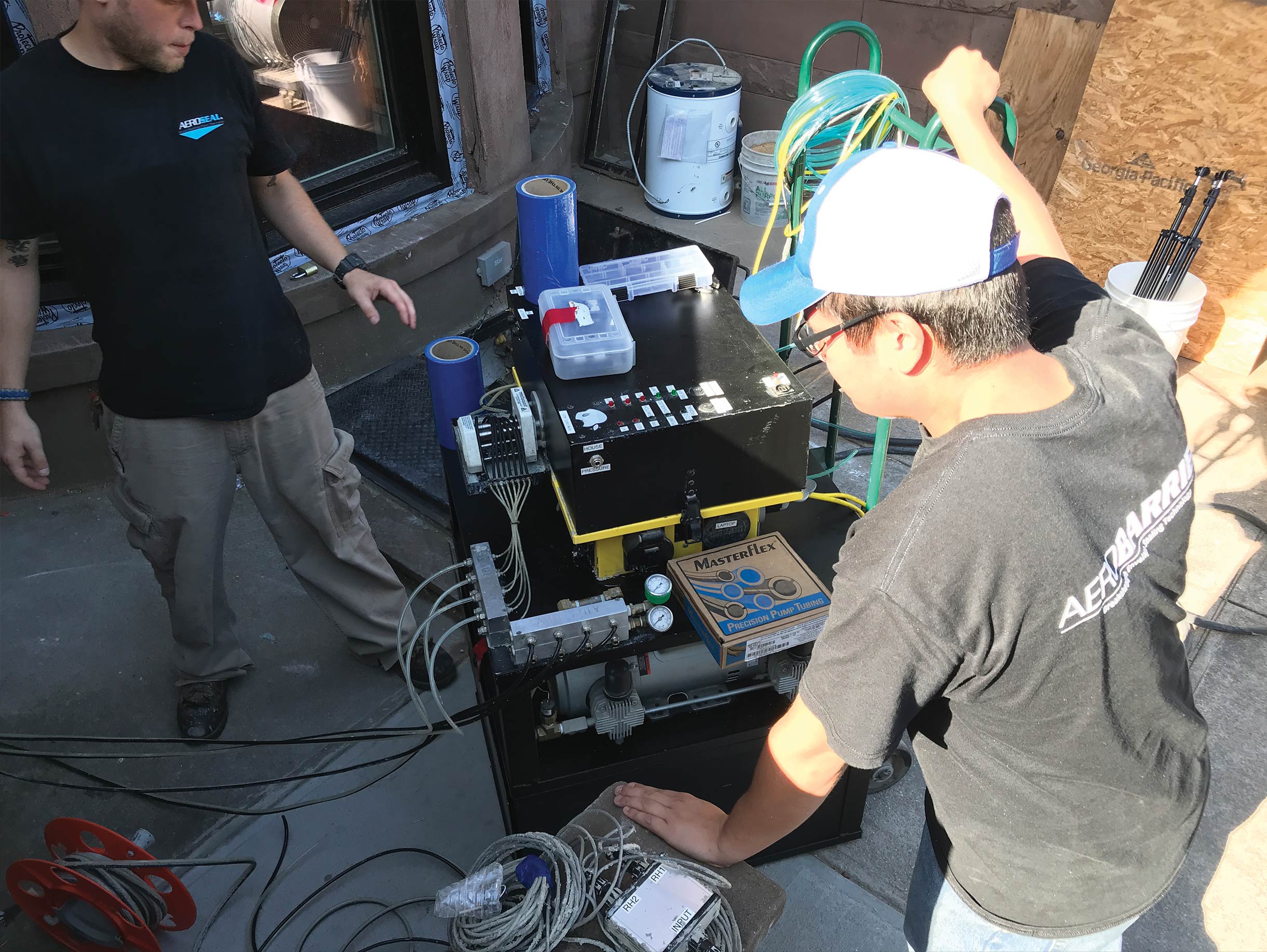 Given the condition of the 150-year-old structure the building did not pass the preliminary air tightness test. Even with modern windows and doors properly installed there remained small gaps in the masonry joist pockets and other inaccessible areas. Further inspection of the wall pockets exposed gaps in the continuity of some of the sprayed insulation. These conditions allowed provided just enough spaces for small amounts of air to leak outside of the walls, decreasing the overall performance of the building.     
Passive House standards for a renovation expect an airtightness standard of 1.2 ACH.
To identify some of these problems, we used smoke puffers to visually trace air currents within the space. Because of the difficulty in reaching the problem areas, we needed a solution which could reliably plug all the gaps, including any that were still undiscovered.  
We knew that sealing every seam and fixing every leak with the traditional method of taping over would significantly delay our deadline as well as increase labor costs. Luckily, a new process has been developed whereby small particles of acrylic sealant are blown into the pressurized space and follow the airflow to plug up leaks automatically.
Called Aerobarrier, the process uses computer monitoring to provide interactive readings of the resulting airtightness, guaranteeing that all gaps have been properly filled and the house should exceed Passive House performance standards.
Once all the finishes are installed, a final blower door test is performed at the end of the project to confirm that the building performance remains uncompromised and is eligible for certification.
Previously: Following installation of the insulation and air barriers, we inspected the design and layout of the MEP (mechanical, electrical, plumbing) systems for Passive House performance and client comfort.
Up Next: We're looking at how a myriad of finishes can be used in a Passive House without diminishing the performance.
Multiple blower door tests at different stages of construction ensure the final performance is on target.