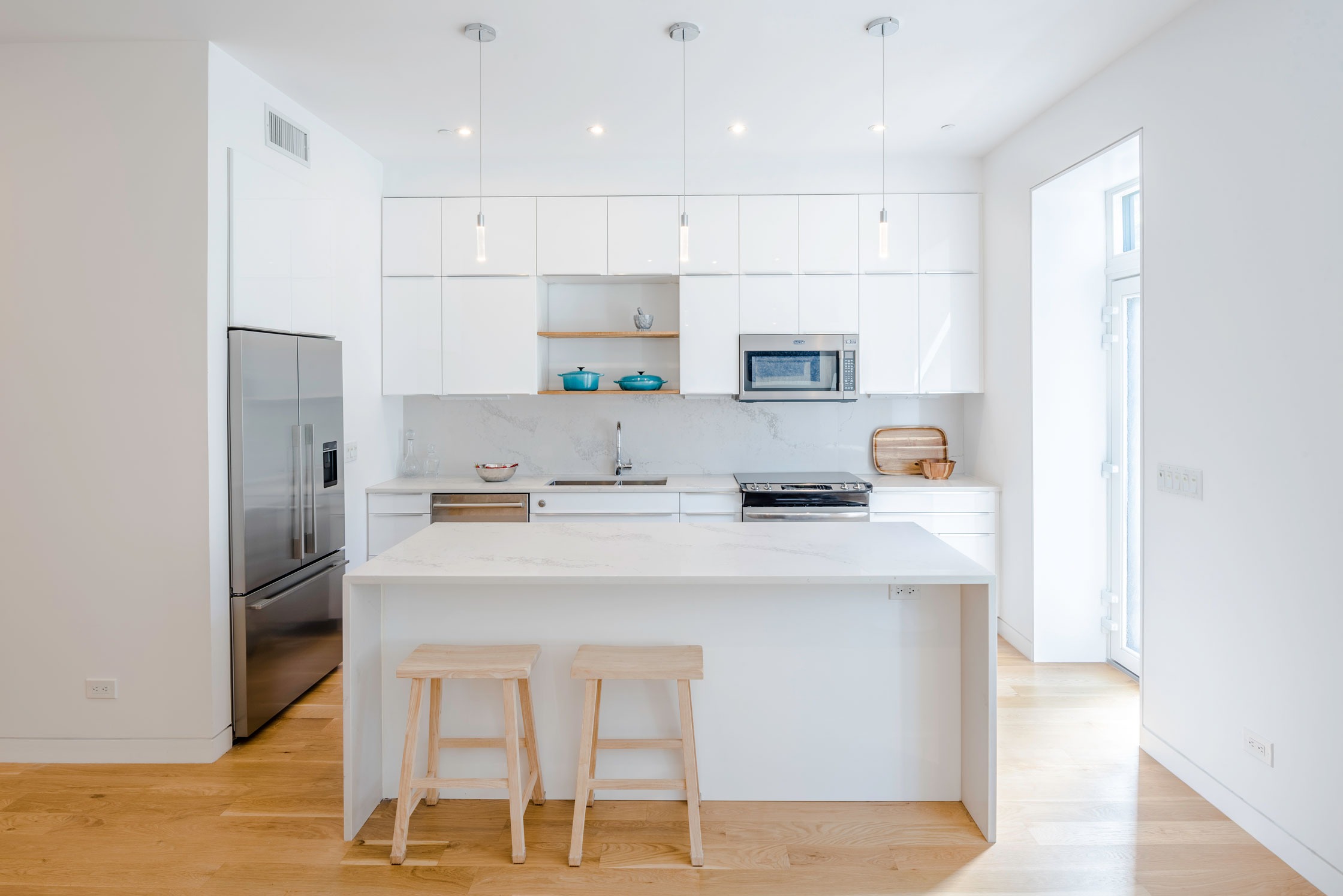 Part 6

How We Did It: Park Slope Passive House Series - Heating, Cooling & Ventilation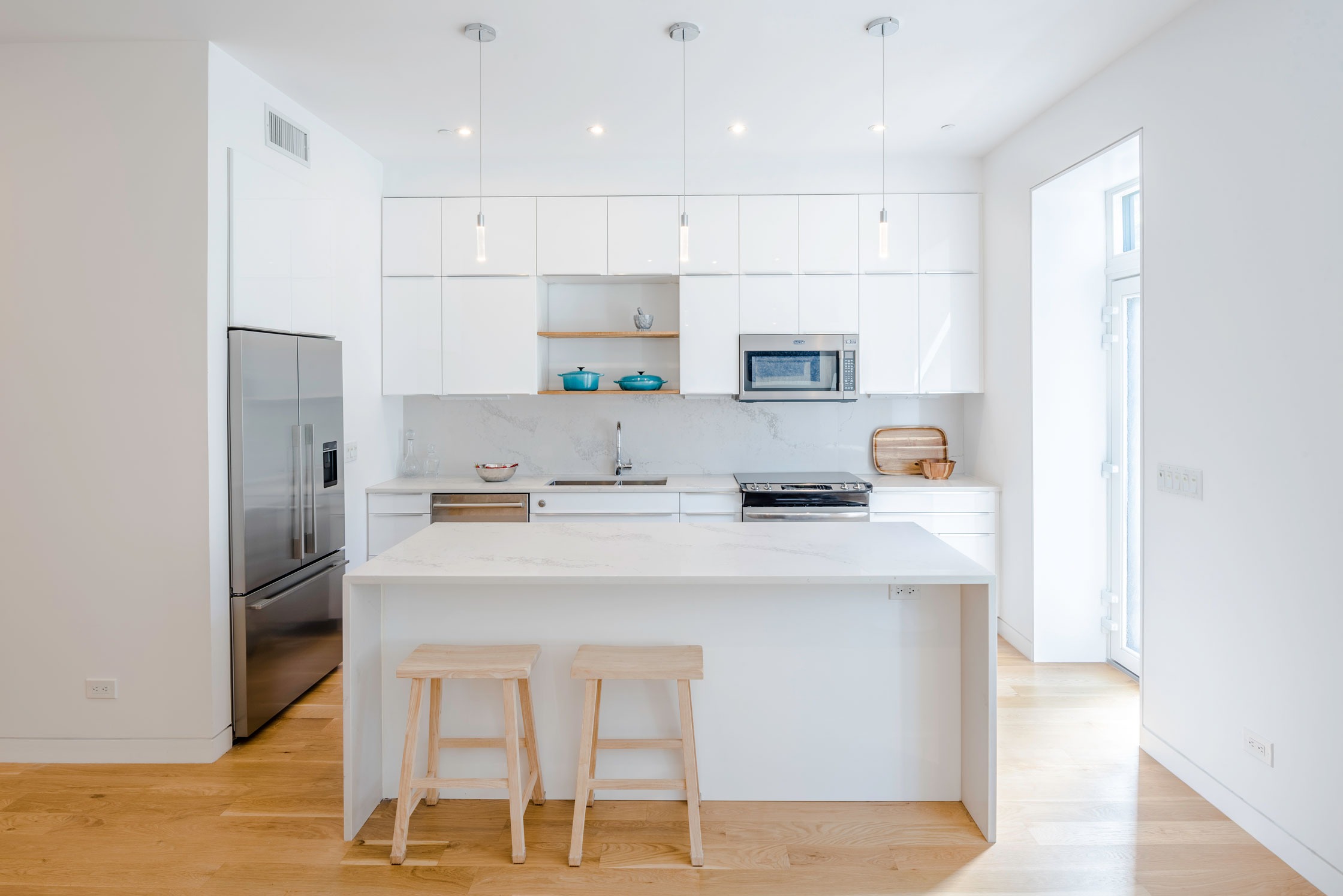 We're looking back at one of our completed Passive House projects, a Landmarked multi-family townhouse in Park Slope, Brooklyn. Our last post discussed insulating the envelope and making it airtight. Up next we explore the HVAC system strategy we employed to ensure both Passive House performance and client comfort.
Constant ventilation with filtered fresh air is one of the hallmarks of Passive House buildings, and each bedroom and living area will have a supply vent, with bathrooms and the kitchen having exhausts.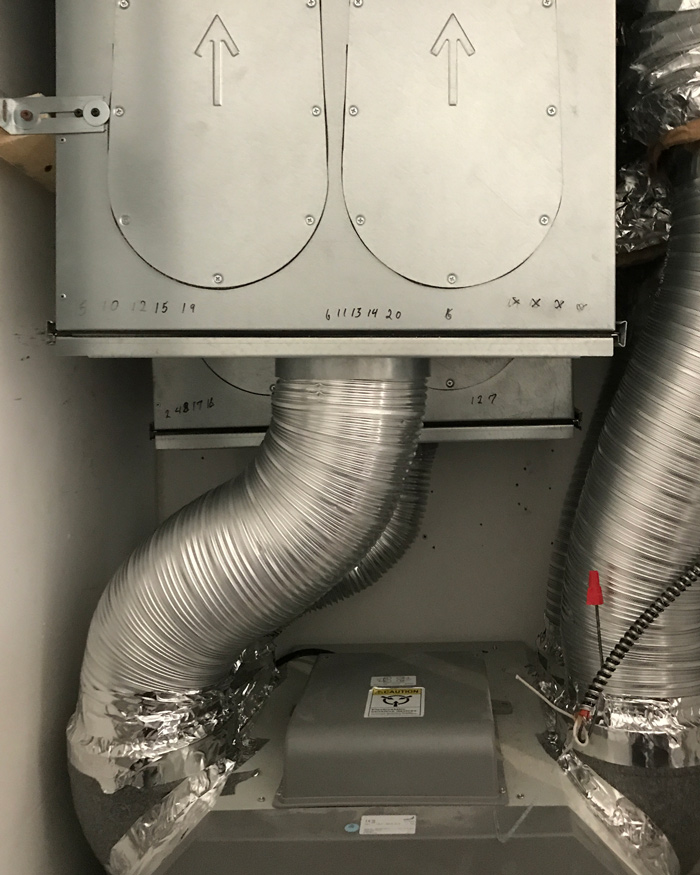 The energy recovery ventilators (ERV's) are the key components that allow for the constant refreshing of the air within the building. These magical boxes are actually quite low tech, and mainly feature a small fan and waffle paper core which transfers energy between the incoming and outgoing airstreams.
Per Passive House requirements, the ventilation system will recover at least 75% of the heating or cooling energy from the exhaust air, which means the heat pump HVAC system has a lot less work to do in maintaining a constant comfortable temperature.
The kitchen employs an induction cooktop that can boil a pot of water in half the time of gas without any of the harmful combustion air pollution.
Stay Inside for Some Fresh Air
Both the owner's duplex and the rental unit have individual ERV's and ducted split-system heat pumps, which allows for precise control of temperature and humidity.  The systems are designed to run very quietly and with low velocity air flow so as to be almost imperceptible in daily operation.
Our clients have confirmed: "When friends and family visit they often remark to us that it feels very comfortable in our house, and that there is no noise from heaters, radiators or air conditioning units."
Electrify Everything
The heat pump units for the heating, cooling and hot water production work entirely on electricity, and the old natural gas service line to the house was cut and capped.
Electrification of new and existing buildings is a growing priority for state and local governments as society seeks to eliminate the carbon, pollution and fire risk of fossil fuels.
Constant ventilation with filtered fresh air is one of the hallmarks of Passive House buildings.
Previously: With the new framing in place, we're ready to add insulation to the building envelope and make it airtight to Passive House standards.
Up Next: We're taking a look at the blower door test, a key milestone to confirm that our project is on track to meet Passive House air tightness requirements.